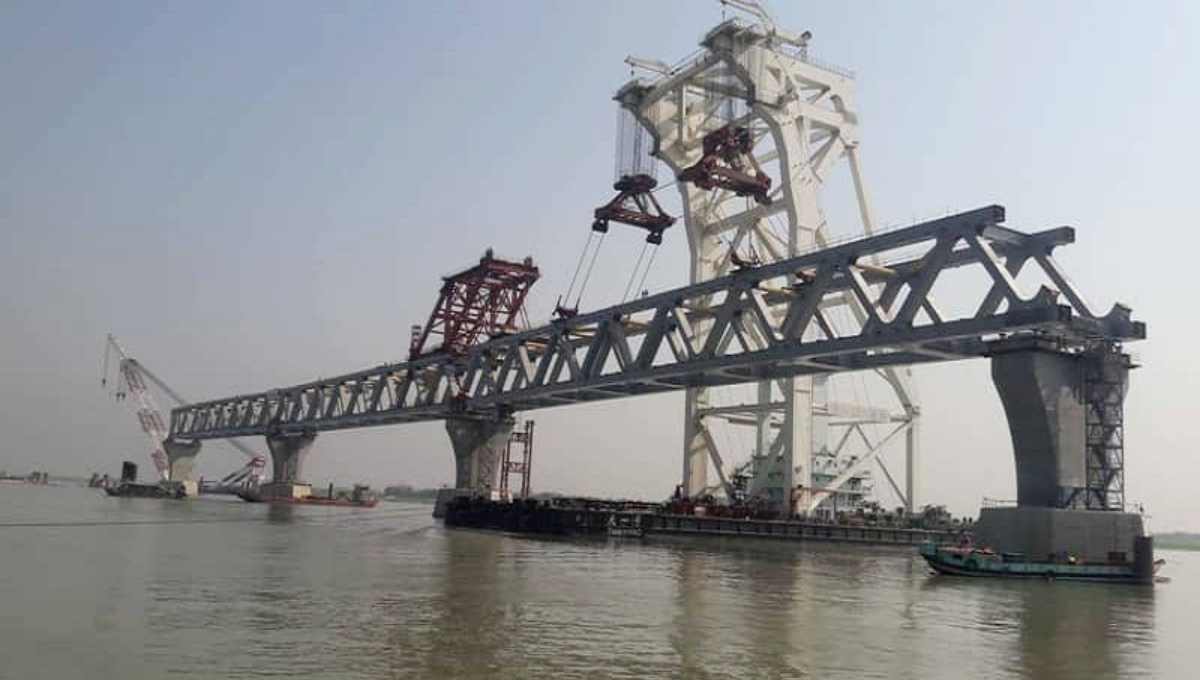 Munshiganj, June 28 : The 14th span of the much-hyped Padma Bridge  is scheduled to be installed on Saturday.
The '3-C' span will be set up on the 15-16 pillars of the bridge, said an engineer of Padma Bridge Project.
Earlier, the 150 meter long span weighing 3,140 tons was taken  near the pillar by a floating yard 'Tian-E' from Mawa Kumarbhog Contruction Yard on Thursday but it couldn't be installed due to inclement weather.
Now the span is being anchored near the pillar no 15. A dredging work is going on in the area.
Earlier, on May 25, the 13th span of the much-hyped Padma Bridge was installed on the 14 ad 15 no pillars.
The Padma Multipurpose Bridge started becoming visible with the installation of 150-metre span on pillars 37 and 38 on October 30, 2017.
Work on the country's largest bridge started in December 2015.
The 6.15-kilometre bridge will have a total of 41 spans, each 150 metres long.
According to the engineers concerned, a total of 41 spans will be installed on 42 concrete pillars.