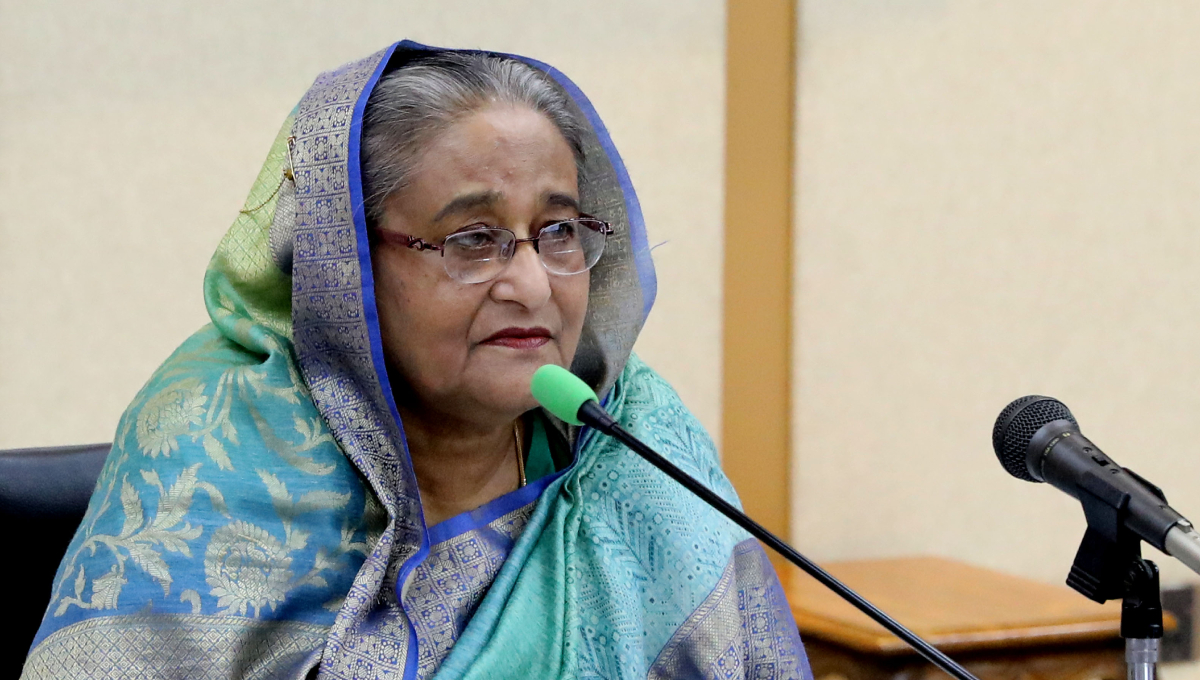 Dhaka, Jul 9 : The Executive Committee of the National Economic Council (Ecnec) on Tuesday cleared 13 projects, including one to strengthen and expand power transmission system in Chattogram region.
The approval came at the first Ecnec meeting of the current fiscal year with Prime Minister Sheikh Hasina in the chair.
"The overall estimated cost of the projects is Tk 7,744.47 crore," Planning Minister MA Mannan said while briefing reporters after the meeting.
Of the amount, the government will provide Tk 6,414.97 crore while Tk 189.06 crore will come from own funds of the organisations concerned. The rest will come as project assistance, he said.
Ten of the approved projects are fresh ones while the rest are revised projects.
Mannan said the meeting approved a proposal to extend the timeframe of a project – Establishment of three handloom service centers in different loom intensive area (2nd revised) – without increasing the cost.
About the Chattogram power transmission project, the minister said the Power Grid Company of Bangladesh will implement it by June 2022.
The power transmission system infrastructures at Anwara, Patia, Hathazari and Chattogram City will be upgraded.
At the meeting, Prime Minister Sheikh Hasina suggested that the universities should not enroll students beyond the capacities of the institutions. She said new universities will be established to address the demand of the growing number of students.
The projects
Mannan said the Prime Minister directed the authorities concerned to fix a separate lane on highways for slow vehicles. The Prime Minister said all national, regional and district highways would be gradually widened.
Sheikh Hasina also informed that a natural park will be constructed at Sonadia Dwip, while a sea aquarium will be set up in Cox's Bazar.
Other projects approved at the meeting include Power Distribution System Development Project, Sylhet Division, 1st Revised with Tk 2,052.95 crore, and further development of Shahjalal Science and Technology University with Tk 987.79 crore.
Another project is for upgrading Bogura (Jahangirabad)-Natore National Highway to due standard and width with Tk 707.32 crore, widening of Dhaka (Mirpur)-Utholi-Paturia National Highway from Nabinagar to Noyarhat and Paturia Ghat area alongside constructing dedicated lane.
A Tk 696.31 crore project for constructing service lane and bus bay at various bus terminal areas at Paturia Ghat and protecting Tazumuddin upazila from the erosion of Meghna River through protecting right embankment, 1st Revised with Tk 609.38 crore, were also approved.
Other projects include strengthening fertiliser management operations through maintenance and rehabilitation of the existing godowns of BADC and constructing new godowns, 2nd phase with Tk 311 crore, modernisation of city street light system at different areas under Chattogram City Corporation with Tk 260.90 crore and modernisation of Department of Inspection for Factories and Establishment and setting up 13 district offices with Tk 226.34 crore.
The rest four projects are – rehabilitation of dilapidated postal offices under the postal department, 2nd phase, 1st Revised with Tk 225.06 crore, development and extension of Bangabandhu Sheikh Mujib Safari Park, Cox's Bazar, 2nd phase with Tk 126.52 crore, construction of nine bridges at Brahmanbaria with Tk 120.57 crore and upgrading Laksam (Binoyghar)-Baiyara Bazar-Omarganj-Nangolkot district highway into due standard and width with Tk 61.45 crore.