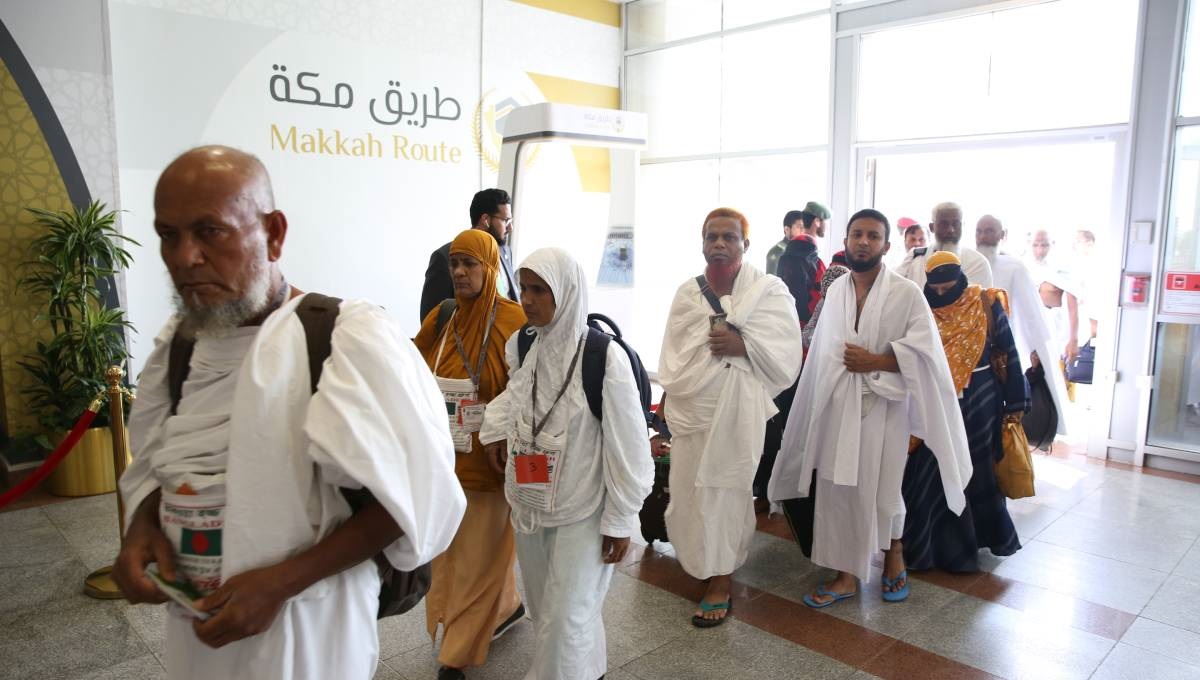 Dhaka, July 15 : The Saudi Embassy here on Monday said the recently introduced 'Makkah Route Initiative' provides pilgrims to reduce the trouble of waiting on arrival at the Kingdom's points to complete their entry procedures and receiving belongings.
The services provided by the 'Makkah Route Initiative' are to facilitate at the departure points at the entry of pilgrims towards the Kingdom's ports, where they will leave immediately after the departure from planes to the buses waiting for them to take towards residential areas and receive their belongings without waiting at the ports of arrival.
The number of countries that implement the 'Makkah Route Initiative' procedures at their airports has increased from Malaysia and Indonesia during the pilgrimage season 1439H to five countries in the 1440H season with the accession of Tunisia, Pakistan and Bangladesh, said the Embassy.
The number of pilgrims benefiting from the services of 'Makkah Route Initiative' has increased from 103 thousand pilgrims during the previous season 1439H to more than 225 thousand during this Hajj season 1440H.
The 'Makkah Route Initiative' reduces the waiting period for pilgrims who are not included into the programme at the arrival points of the Kingdom where the benefited pilgrims leave their checking points via electronic paths allocated to them, which reduces the overcrowding and delay of procedures.
'Makkah Route Initiative' is one of the initiatives being implemented within the National Transition 2020 programmes to achieve the 'Vision 2030' of the Kingdom to improve the quality of services provided to guests of Almighty Allah facilitating their performance (Manasik) and progress of shortening their time and efforts in a couple of countries.
The programme initiated by the Ministry of Interiors of the Kingdom being implemented with the cooperation of ministries like Foreign, Health, Hajj and Umrah, Customs, Civil Aviation Authorities and the National Information Centre.
The services provided by the 'Makkah Route Initiative' at the departure points of their countries which include issuance of Hajj visas, taking of vital measures, checking the availability of health requirements, procedures for termination of travel, sorting and coding of belongings.
This year's Hajj flights will continue until August 5, according to Hajj Agencies Association of Bangladesh (Haab).