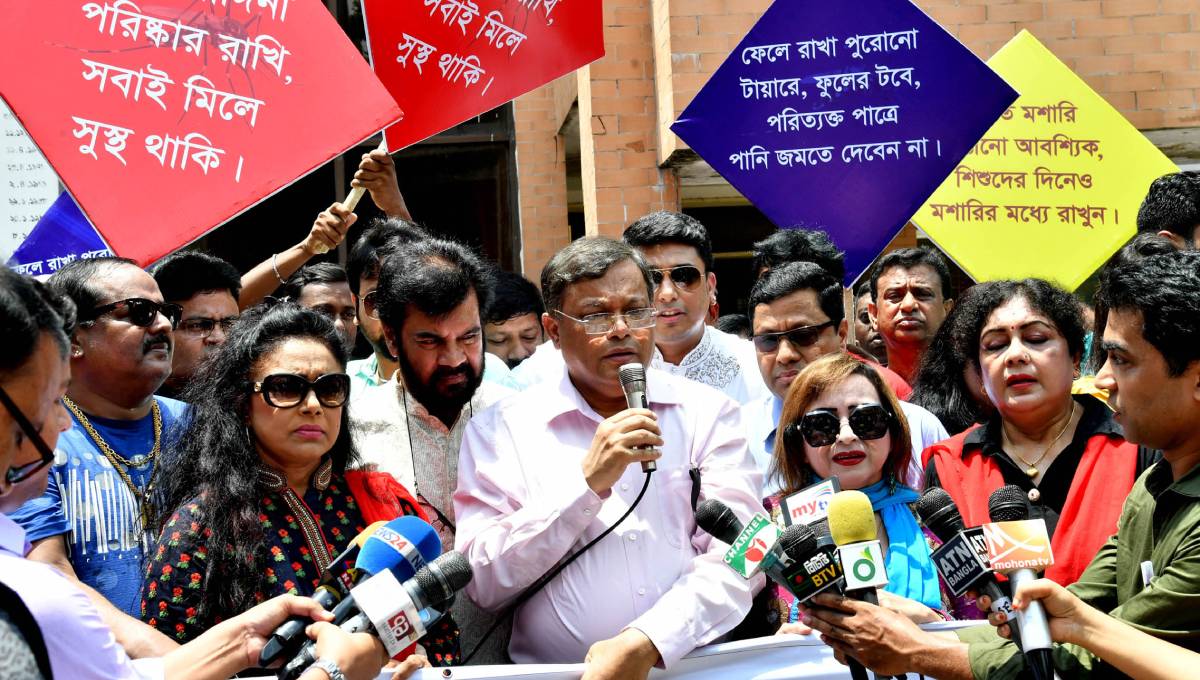 Dhaka, Aug 2 : Information Minister Dr Hasan Mahmud on Friday accused some organisations of taking advantage of the dengue crisis and lining their pockets.
"We'll identify them and take actions," he warned while inaugurating cleanliness and dengue prevention campaign with actors, directors, and producers of Bangladesh Film Development Corporation at Panthapath.
"There's no alternative to collective efforts, cleanliness and rejecting rumours to prevent dengue," he added, thanking doctors, and hospital authorities for their cordial response.
Altogether, 1,712 new patients hospitalised in 24 hours until Thursday morning. Of these, 1,150 cases were reported from the capital alone. Three of the patients were suffering from dengue hemorrhagic or severe dengue.
Currently, 5,838 dengue patients are undergoing treatment at hospitals. Since January 1 this year, 19,517 dengue patients were hospitalised and 13,661 of them were released after treatment.
During this period, 14 patients died, but the unofficial death toll is much higher.
Information Secretary Abdul Maleque, BFDC Managing Director Abdul Karim, Additional Secretary Md Mizan Ul Alam, actor Ilias Kanchan, Rozina, Dilara, Anjana, Anna, Riaj, Ferdous, Rokeya Prachy, Shahnoor, Joy Chowdhury, Shipon, Achol, Tanha, producer Khorshed Alam Khashru, Abu Musa Debu, director Mushfiqur Rahman Gulzar, Badiul Alam Khokon among others attended the dengue prevention and cleanliness campaign.