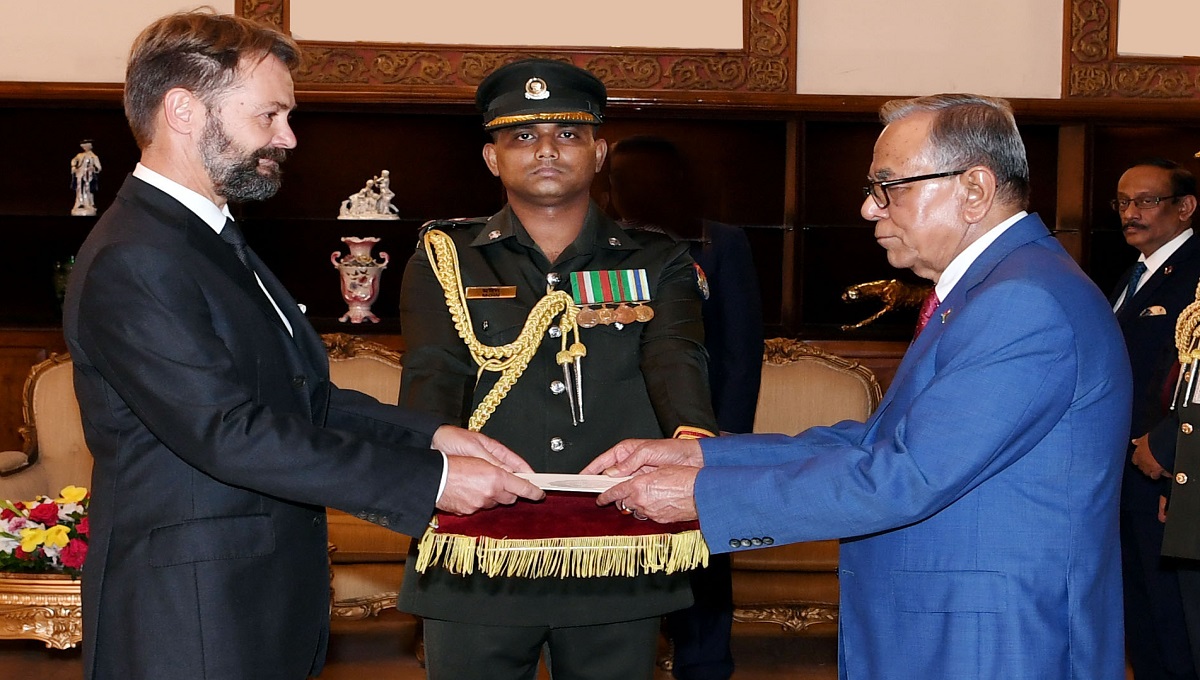 Dhaka, Aug 8 : Appreciating French President's strong position against the ethnic cleansing in Myanmar's Rakhine state, President Abdul Hamid on Thursday sought France's continued support for Rohingya repatriation.
He sought the support when new French Ambassador to Bangladesh Jean-Marin Schuh presented his credentials to him at Bangabhaban in the afternoon.
Welcoming the ambassador, the President expressed the hope that France will remain active in mounting pressure on Myanmar to create a congenial atmosphere in Rakhine for the safe return of Rohingyas.
President's Press Secretary Joynal Abedin briefed reporters after the meeting.
During the meeting, Hamid said bilateral relations between Bangladesh and France are very excellent and the ties are expanding gradually.
He also recalled with gratitude the contributions of French which recognised Bangladesh as one of the first European countries after Bangladesh's Liberation War in 1971.
The President expressed his gratefulness to France for providing support by its leading intellectuals like Andreas Malreaux during the nine-month Liberation War and subsequently France's support in rebuilding the war-ravaged country.
Mentioning Bangladesh's liberal investment policy, he sought more French investment in Bangladesh in the future.
About Bangladesh's ongoing development trend, Hamid said the country in the meantime attained the status of a developing country and hoped that France will continue its support for its socio-economic development in the coming days.
The French ambassador said the trade and investment ties between the two countries are increasing day by day and hoped that those will be strengthened in different fields in the future.
Secretaries concerned to the President were present.
On his arrival at Bangabhaban, a smartly turned-out contingent of the horse-mounted President Guard Regiment (PGR) gave the envoy a guard of honour as part of the ceremony.