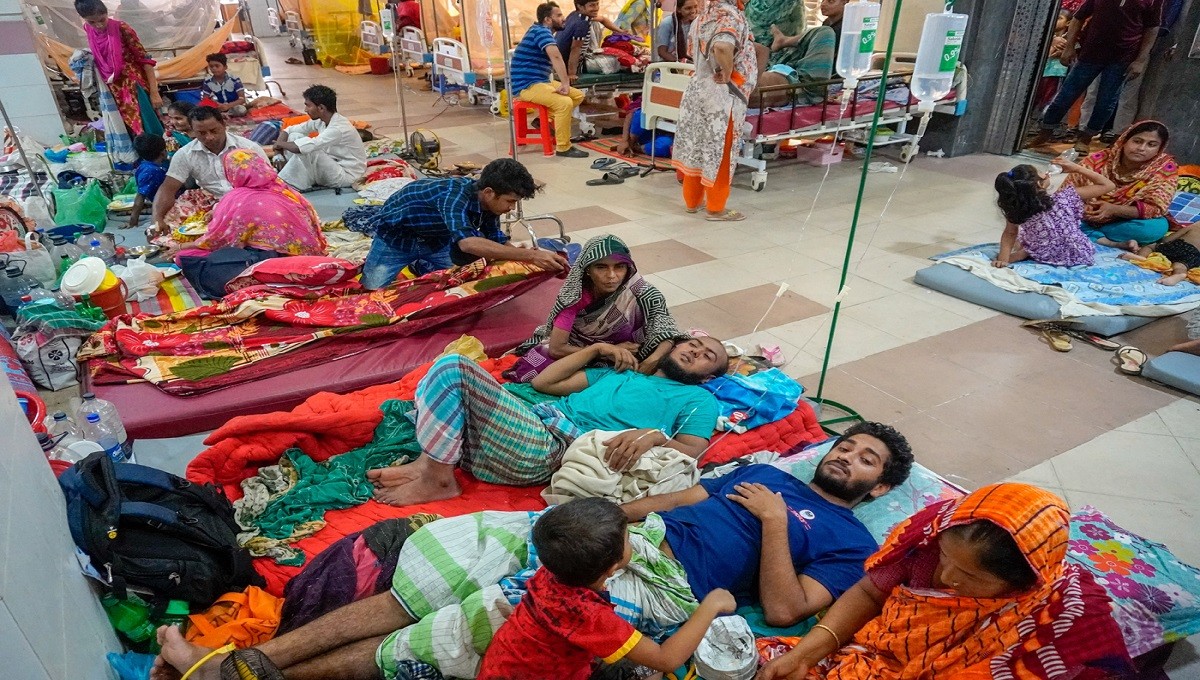 Dhaka, Sep 11 : The declining number of new dengue cases across Bangladesh showed a marked improvement of the situation.
In 24 hours until Wednesday morning, the government said 634 dengue patients were hospitalised. Of them, 221 were admitted to hospitals in Dhaka.
The number of new cases was 753 on Tuesday.
Bangladesh has been struggling to tackle a massive outbreak of the mosquito-borne disease this year. Its densely-populated capital city Dhaka is at the centre of the outbreak.
The increasing number of dengue cases put severe strain on the already overwhelmed medical system.
Since January, 78,617 people had been hospitalised with dengue and 75,225 of them were released from hospitals after full recovery.
At present 3,165 patients are being treated at hospitals – 1,434 in Dhaka.
Since January, the Institute of Epidemiology, Disease Control and Research (IEDCR) received information about 197 dengue-related deaths. So far, it has reviewed 101 cases and confirmed 60 dengue deaths.