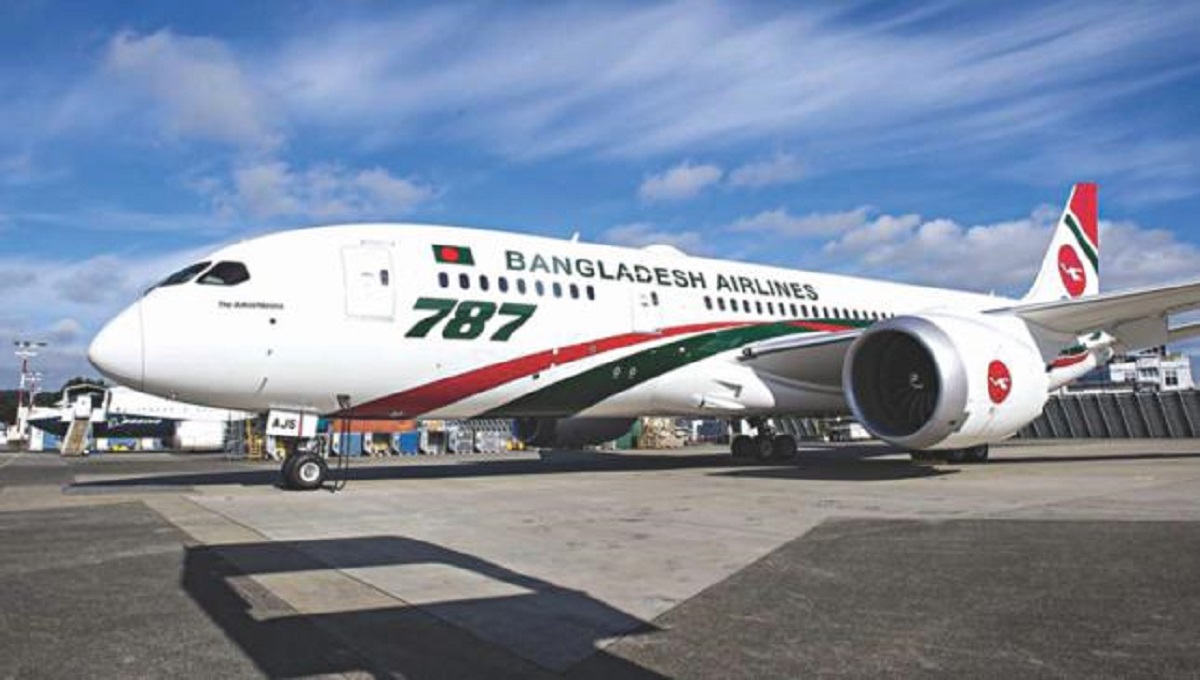 Deputy General Manager (PR) of Biman Tahera Khondokar said the arrival of Rajhanso got delayed as Boeing, a US aircraft manufacturer, sought 48 hours more to deliver the aircraft.
She said the aircraft, which was scheduled to land at Hazrat Shahjalal International Airport on Thursday, will land on Saturday instead.
With the inclusion of the new one, the number of aircraft of the national airlines will be 16.
Biman struck a deal with Boeing in 2008 to purchase 10 aircraft from it.
Of the aircraft, Biman has already received four new Boeing 777-300ERs, two 737-800s, and three 787-8 Dreamliner.
Prime Minister Sheikh Hasina has chosen the names of four Dreamliner as 'Akash Beena', 'Hansabalaka', 'Gangchil' and 'Rajhanso'.
The inaugural date of the 4th Dreamliner will be declared later, said Tahera.
Rajhanso has 271 seats — 24 of business class and 247 of economy.