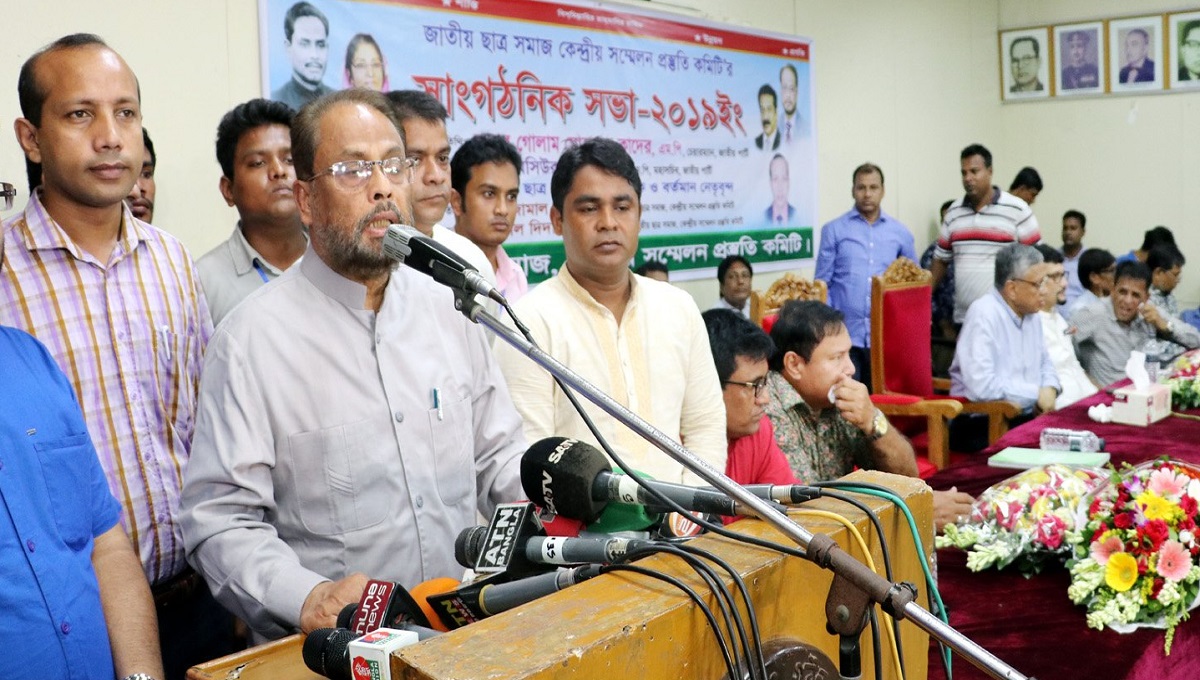 Dhaka, Sept 11 : Jatiya Party Chairman GM Quader on Wednesday said their party's national council will be held on November 21 next to strength its organisational capacity.
"We'll do politics rising above personal interests. Those predicted that Jatiya Party would face split in absence of its founding chairman HM Ershad their idea has proved wrong," he said.
GM Quader further said, "Our party's council will be held on November 21 instead of December 30. Jatiya Party will remain in the field of politics as stronger as a disciplined party."
He came up with the remarks while speaking at a meeting of Jatiya Chhatra Samaj, the student body of Jatiya Party ahead of its council at the Institution of Engineers, Bangladesh.
GM Quader, also the deputy leader of the opposition in parliament, said it is not possible overnight to fill the vacuum created in Jatiya Party with the death of HM Ershad.
He claimed that his brother and deposed military ruler Ershad involved in the struggle for establishing democracy for 27 years in his 36 years' political career. "Pollibondhu (Ershad) had fought throughout his life for giving democracy an institutional shape."
The Jatiya Party chief said their party will play an important role in politics with programmes as per people's hopes and aspirations. "Jatiya Party will remain as the driving force in politics in the days to come."
He suggested the leaders of Chhatra Samaj not to become party goons, but to raise their voice against injustice and unfairness.
GM Quader also asked them to do politics with honesty and fairness staying away from criminal acts.
Party secretary general Moshiur Rahman Ranga said Jatiya Party is now free from plots and will get strengthened further before the next general election.
He said they have a relation with the government as they joined the national election under the same alliance, but they will not act as per the government's directives. "Jatiya party will do politics as a transparent opposition party."