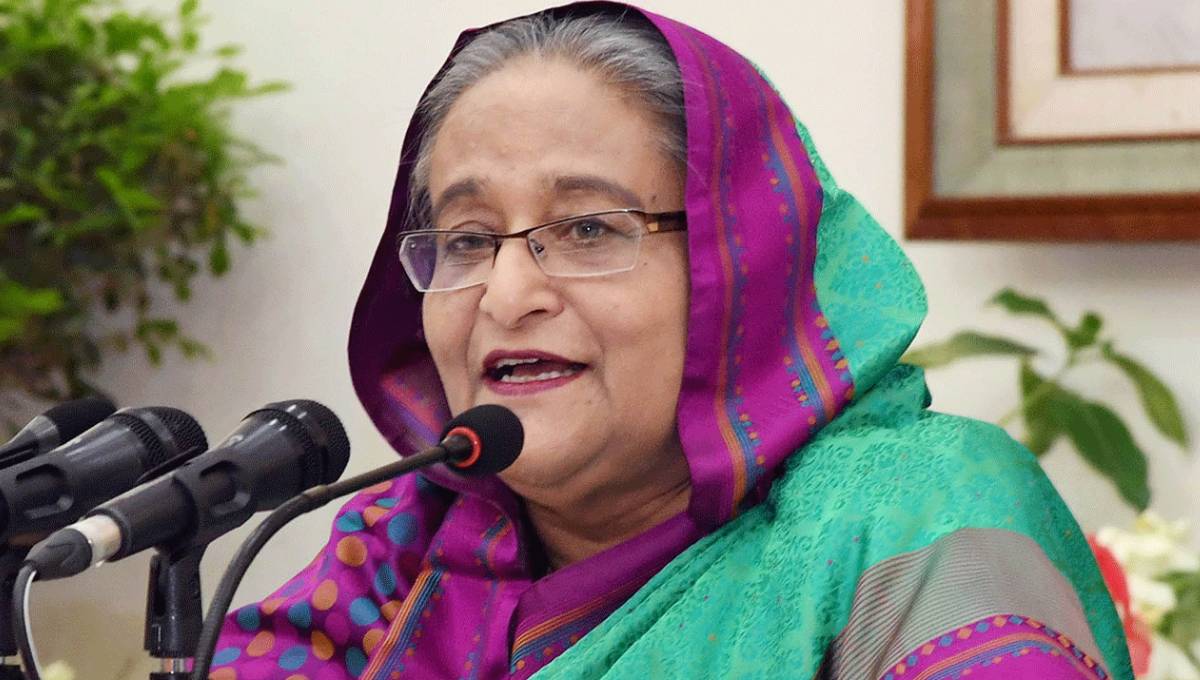 Dhaka, Sept 11 : Prime Minister Sheikh Hasina on Wednesday hoped that the police will continue their sincere efforts to maintain peace and discipline in the country which is essential for economic development.
"For economic development, maintaining peace and discipline is very much essential, and this responsibility very naturally goes to the police force. I hope that the police will discharge their duties with utmost sincerity as they're doing now," she said.
The Prime Minister said this while inaugurating the operation of Community Bank Bangladesh Limited approved under Bangladesh Police Kalyan Trust. She opened it through a videoconference from her official residence Ganobhaban.
With the sincere efforts of the police, Sheikh Hasina said, the government will be able to take the country forward where the next generation will have a beautiful and better life.
She asked the police to gain the confidence and trust of people. "Every police station should be a beautiful and spectacular place. Those will be established as the place of trust and confidence of people."
Terming narcotics as a social menace, Hasina said asked the police to intensify the drive in the coming days to eliminate this from society. "The drive will continue. Narcotics destroy family and society. Even son kills mother, while brother kills brother and son kills father for it. To prevent such incidents, the drive against this have to be intensified. The nature of crime is changing as the world is evolving."
The Prime Minister said the government has taken steps to train the police to cope with the changing world. Terrorism or militancy are not only a problem for Bangladesh, and it is rather the problem for the whole world, she said.
Hasina said the role of the police and other law enforcement agencies are very much commendable to curb terrorism and militancy in the country as they laid down their lives.
To train the police properly, the government has formed Anti-Terrorism Unit and Cyber Police Center, she said adding, "They're showing their skills in the area, too."
Recalling the horrible days in 2013, 2014 and 2015 when the BNP-Jamaat clique had unleashed reign of terror in the name of movement, she said some 26-27 police personnel sacrificed their lives at that time.
Finance Minister AHM Mustafa Kamal, Home Minister Asaduzzaman Kamal, Secretary (Public Security Division) of Ministry of Home Affairs Mostafa Kamal Uddin and Inspector General of Police Dr. Mohammad Javed Patwary also spoke at the programme.
Later, the Prime Minister talked to some police personnel in Rajarbagh Police Auditorium and Community Bank Bangladesh Limited officials at its Corporate Office in Gulshan through the videoconference.