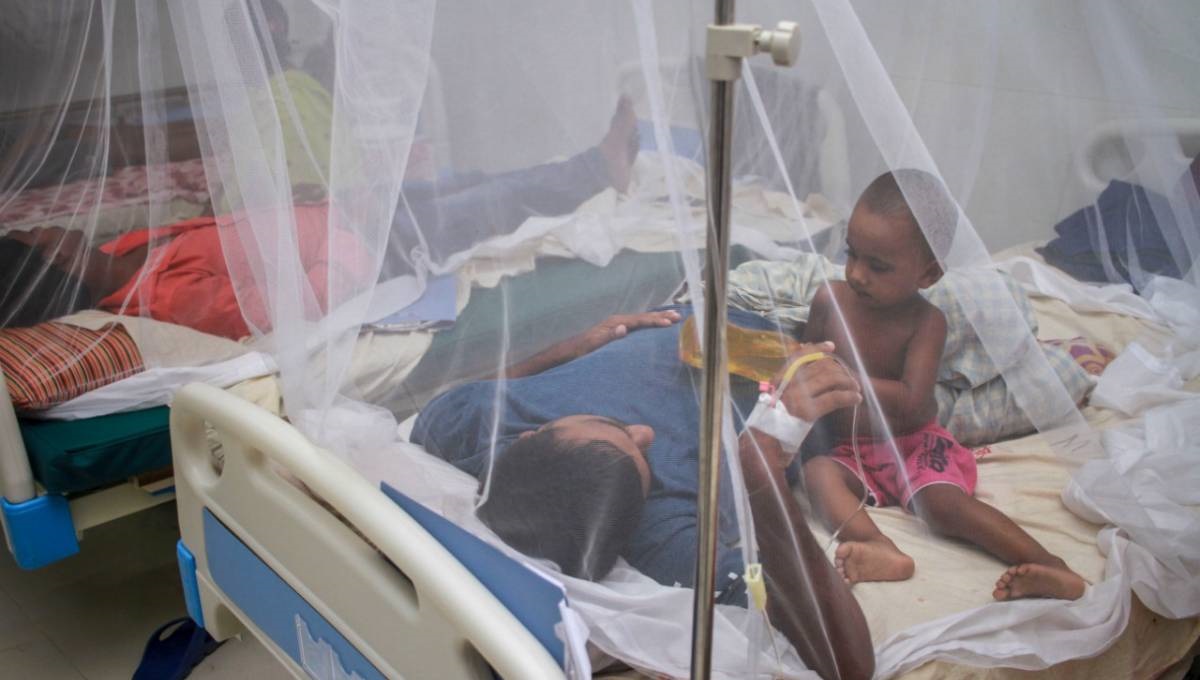 Dhaka, Sep 12 : Two persons reportedly died of dengue in Chattogram and Barishal as the government said 750 new patients were hospitalised in 24 hours till Thursday morning.
The victims were identified as Doume Ching Marma, 27, and Suraiya, 14.
Doume Ching was admitted to Ruma Upazila Health Complex on September 10 with fever and was later diagnosed with dengue, said Bandarban Civil Surgeon Dr Aung Sui.
She was shifted to CSCR Hospital in Chattogram on Tuesday where she died around 1:50am, said Dr Sui.
The victim was the president of Mahila Awami League's sadar union unit. Her husband Ula Ching Marma is the chairman of Ruma upazila parishad and also president of Awami League's upazila unit.
Meanwhile, Suraiya, a resident of Barguna's Patharghata upazila, died at the Sher-e-Bangla Medical College Hospital (SBMCH).
SBMCH Director Bakir Hossain said she was hospitalised on Wednesday morning with dengue fever. "She died around 8am," he said.
Of the new dengue patients admitted to hospitals, 237 were hospitalised in Dhaka, the Directorate General of Health Services (DGHS) said.
Currently, 3,029 patients are being treated at hospitals for dengue – 1,355 of them in Dhaka.
Bangladesh has been fighting an uphill battle against the mosquito-borne disease this year. Dhaka is at the centre of the outbreak.
Since the beginning of this year, 79,367 people were hospitalised with dengue, most of them in Dhaka. Of them, 76,141 made full recovery, according to the government.
The huge number of patients put a severe strain on the already overwhelmed medical system.
Since January, the Institute of Epidemiology, Disease Control and Research (IEDCR) received information about 197 dengue-related deaths. It has so far reviewed 101 cases and confirmed 60 dengue deaths.