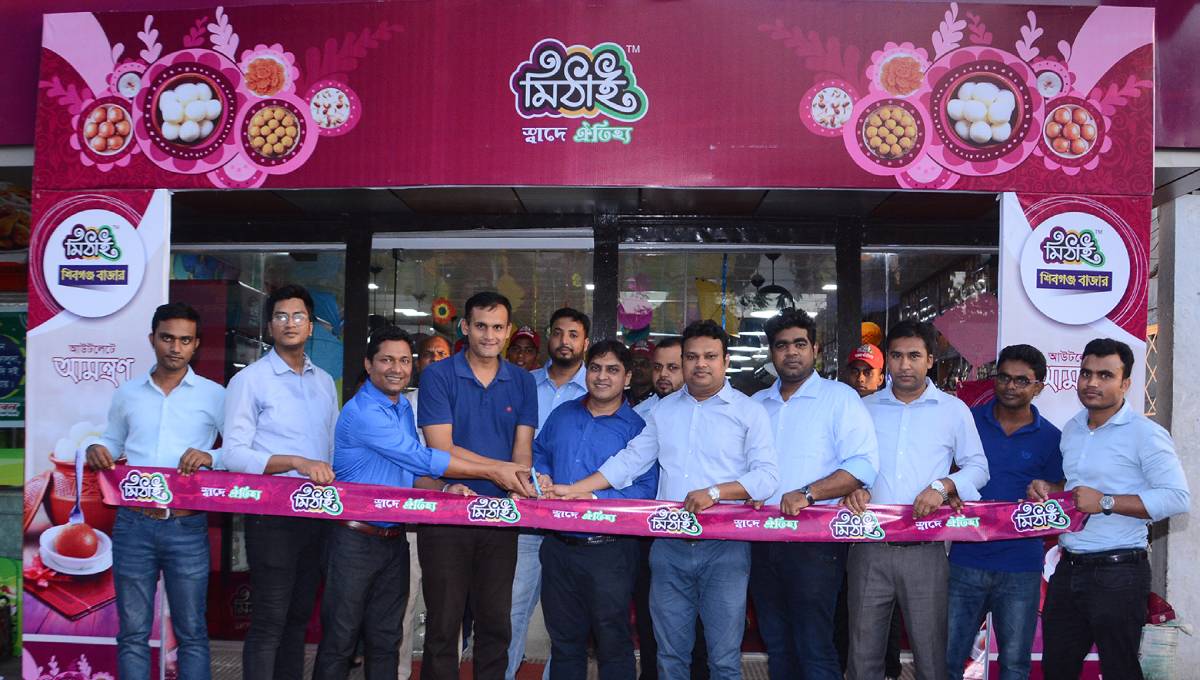 Monirul Islam, Deputy General Manager (Marketing) inaugurated the outlets on Tuesday in Shibganj bazar and Ambarkhana point of the city.
Different kinds of sweets, shon papri, burger, fried chicken, chicken nugget, chicken shawarma, fried rice, lacchi, coffee and other beverages will be available at the outlets.
Manirul Islam said "Mithai is committed to ensure healthy and hygienic foods at an affordable price to the consumers. The outlet of Mithai will be spread across the country gradually."
Currently, Mithai has 42 outlets across the country.
Ashraful Alam, Senior Manager (Operation) Palash Samadder, Manager (Sales) and Abdullah Al Hadi, Manager (Operation) of Mithai were also present on the occasion.