She urges TV channel owners to remain careful about false propaganda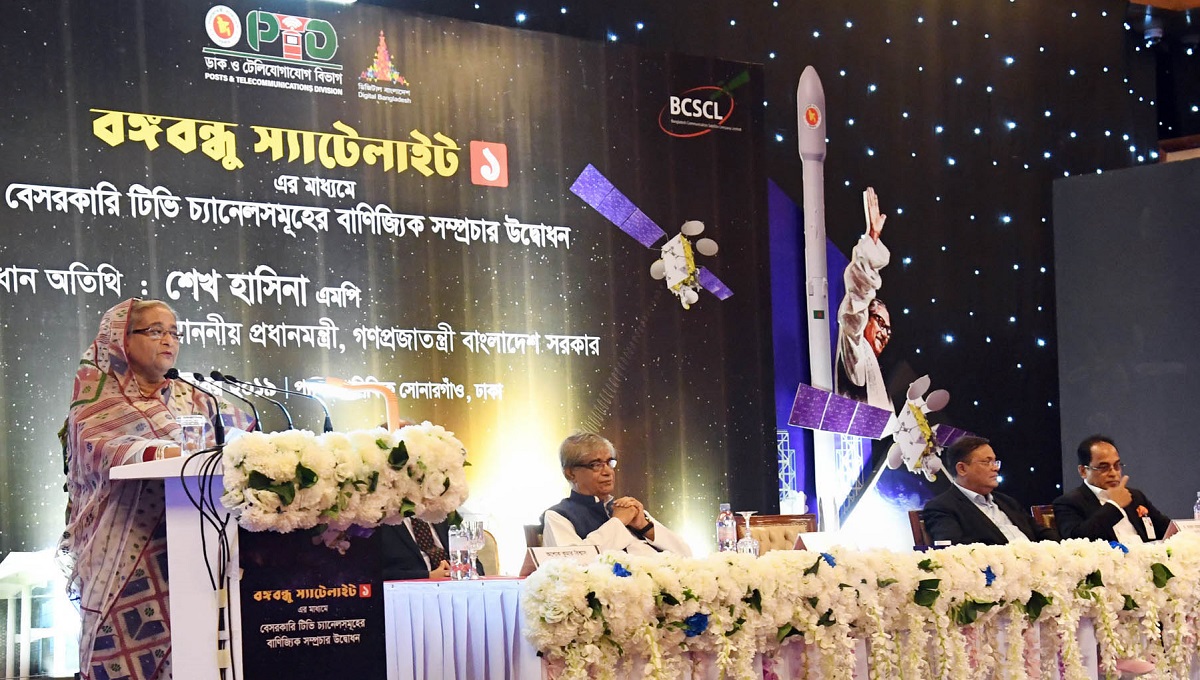 Dhaka, Oct 2 : Asking those who embezzled public money from development projects 'termites', Prime Minister Sheikh Hasina on Wednesday said the government has taken an initiative to ensure that every cent of project money is spent properly.
"We sometimes see termites eating up (project fund) while undertaking and implementing development projects. We've been making efforts to catch and destroy the white ants as well as ensuring the proper use of every taka of the hard-earned public money for the development of the country," she said.
The Prime Minister said this while inaugurating the official broadcasting of local private television channels through Bangabandhu Satellite-1 at Pan Pacific Sonargaon Hotel in the city.
She reiterated that the ongoing drive against militancy, terrorism, drugs and corruption will continue, and that action will be taken against people involved in such malpractices.
"We've started a drive against militancy, terrorism, drug and corruption … we'll continue it. Action will be taken against whoever is involved in these (offences), no matter who he is and what political party, view, relation and family he belongs to," said Sheikh Hasina.
She urged Association of Television Channel Owners (ATCO) leaders to be alert regarding broadcasting of propaganda as it creates confusion among people.
"I've no objection if you talk against us (government) or criticise us. But please remain careful about false propaganda. Because, false propaganda creates confusion and doubt among the people of the country," she said.
Information Minister Dr Hasan Mahmud also spoke as the special guest at the event presided over by Posts and Telecommunications Minister Mustafa Jabbar.
Chairman of ATCO Anjan Chowdhury, also owner of Maasranga Television, delivered the speech of greetings, while Posts and Telecommunications Secretary Ashoke Kumar Biswas made the welcome speech.
In the function, commercial deeds over the broadcasting using the Bangabandhu Satellite-1 were exchanged between the private television channels and the state-owned Bangladesh Communication Satellite Company.
In May, 2018, Bangladesh joined the elite satellite club as the 57th nation in the world by launching its 1st geostationary communications and broadcasting Satellite 'Bangabandhu Satellite-1' into orbit from Kennedy Space Center in the US.