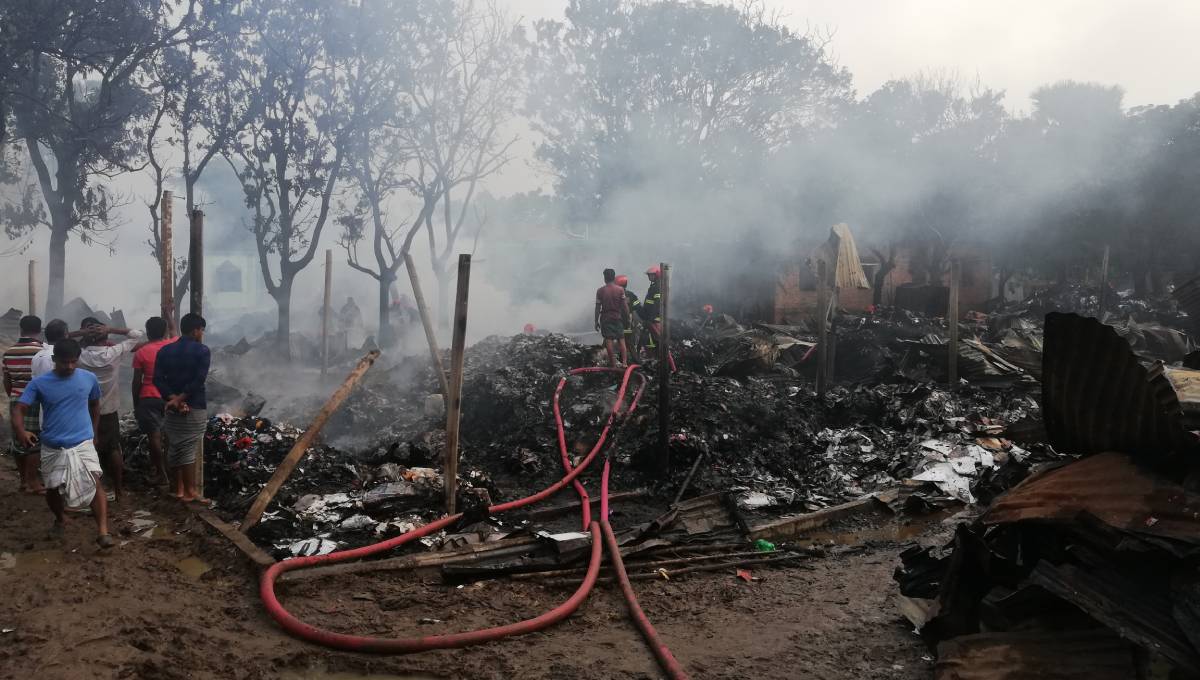 Mirajul Islam, an official of local Fire Service and Civil Defense, said the fire originated at a warehouse owned by one Jahangir Alam around 3:15am and spread rapidly.
It took six firefighting units more than an hour to extinguish the blaze. The cause of the fire could not be known yet.
Alam owned all eight warehouses. He claimed that the fire had caused a loss of Tk 1 crore.