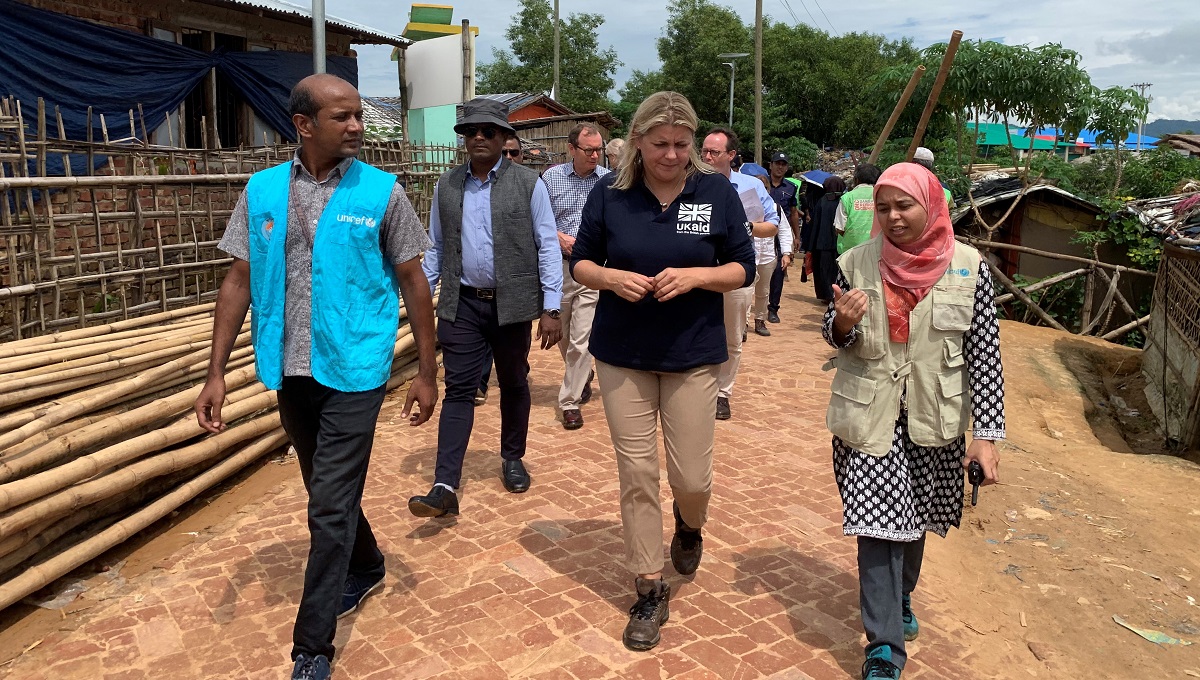 Dhaka, Oct 9 : The United Kingdom has pledged further support over the Rohingya crisis to help with food, health care, sanitation and counselling for victims of sexual violence.
During a visit to Bangladesh last week, UK government's International Development Minister Baroness Sugg announced a further £30 million of UK aid support, on top of the UK's recent pledge of £87 million to address the Rohingya crisis.
Baroness Sugg paid tribute to all those working tirelessly to support the Rohingya living in camps when she visited Cox's Bazar, said the British High Commission in Dhaka on Wednesday.
International Development Minister Sugg said the scale of the crisis facing the Rohingya people is huge. "The government and people of Bangladesh have shown great generosity and humanity in hosting the Rohingya and I am proud the UK continues to stand with them."
She visited a Rohingya registration centre to see first-hand how registration helps safeguard the Rohingyas' right to voluntarily return to Myanmar. "It also improves the accuracy of data so authorities and humanitarian partners can better understand the refugees' needs."
Baroness Sugg also visited a women-friendly space where women and girls can support each other and access a range of social, mental health and psycho-social support; as well as sexual and reproductive health services.
The visit took place after the United Kingdom made available an additional £87 million contribution for the crisis, with over £20 million to support economic development and mitigate the environmental impact in the wider Cox's Bazar district.
This brings the UK's contribution from the start of the crisis in August 2017 to a total of £256 million.
Baroness Sugg met Planning Minister M Abdul Mannan, MP. Their discussion covered a range of issues of shared interest, including climate change and Bangladesh's transition to middle-income country status by 2024.
She also took the opportunity to express the UK's gratitude for Bangladesh's hosting of the Rohingya refugees and underline the UK's commitment to the goal of safe, dignified and voluntary returns.
Baroness Sugg also visited Myanmar where she highlighted the message of the UK's commitment to making sure the right conditions are put in place in Rakhine to allow for voluntary returns.