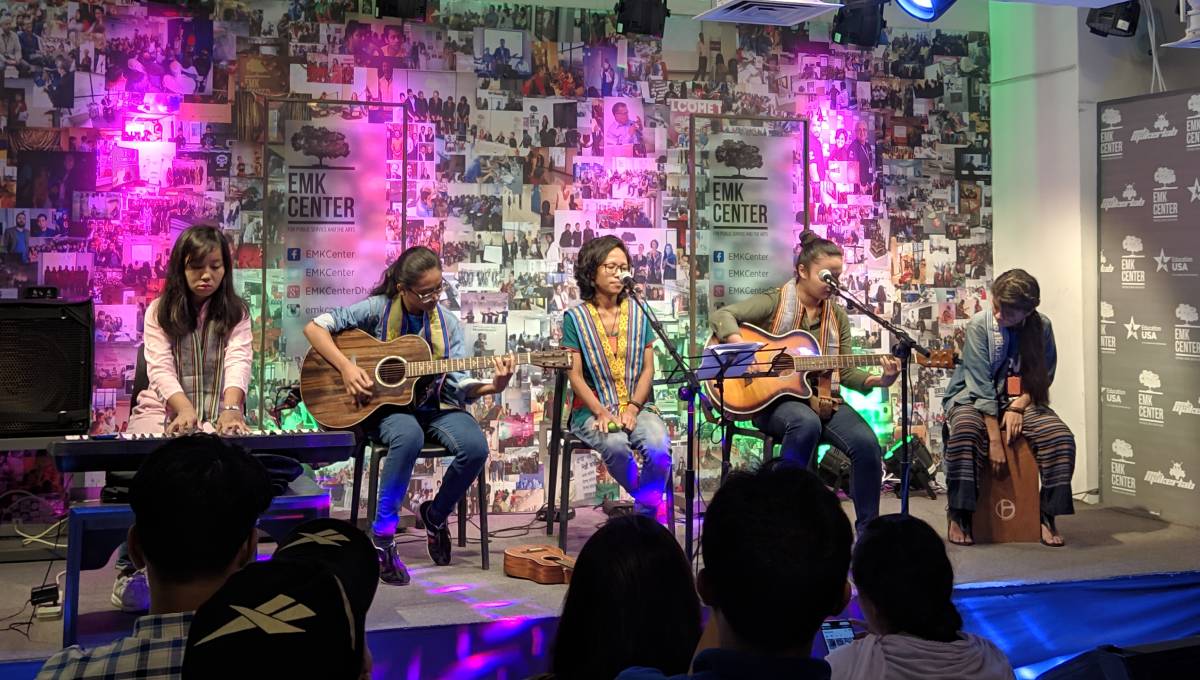 Dhaka, Oct 18 : F Minor, country's first all-female indigenous band, performed at the city's EMK Center on Thursday evening.
The band performed several songs, including indigenous songs of Hajong, Garo, Marma and Tripura communities, at the event.
They also performed several of their Bengali compositions including the much acclaimed 'Jongla Phool'.
With Pinky Chiran (vocals), Nadia Ritchil (guitar and vocals), Gloria Manda (lead guitar), Diba Chicham (cajon and drums) representing the Garo community and Akiu Marma (keyboards) representing the Marma community- the band was formed in October 2016 by the founder Jadu Ritchil.
F Minor became immensely popular after the release of their acclaimed track 'Nishi Raiter Jongla Phool' this year which went viral on social media platforms.