Ambassador Miller talks about level-playing field for companies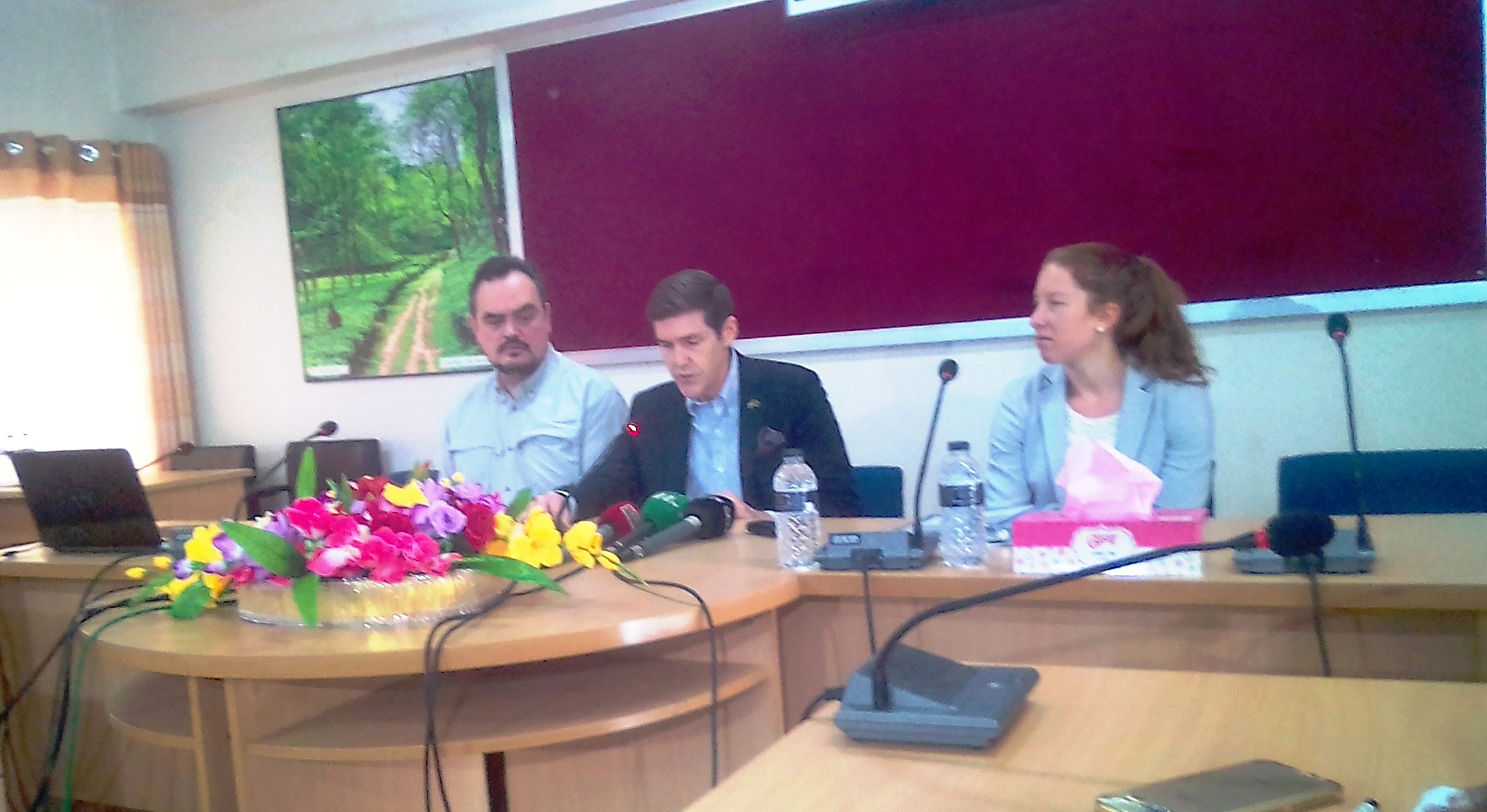 Sylhet Office : US Ambassador to Bangladesh Earl R Miller on Wednesday said Bangladesh and the United States need to work together to sustain an "open investment environment" and a level-playing field for companies, and reinforce the principles and values that made possible Bangladesh's remarkable growth.
Before leaving Sylhet, the US envoy also explained why the two countries need to work together saying the Indo-Pacific region is facing new technological, environmental, and security challenges.
"This is our vision and commitment to Bangladesh and the Bangladeshi people under our Indo-Pacific Strategy," said Ambassador Miller.
The US Ambassador said there is so much to see and do in Sylhet, but one of the reasons he came this time was to visit Chevron Corporation's Bibiyana Gas Plant.
He said American companies like Chevron play a key role not only in Bangladesh's energy sector, but also as a major employer in Bangladesh's growing economy.
"Chevron is working to support the local community, and I had a chance to see the positive impact the company is having in the Greater Sylhet region," Miller said.
He said they want US companies such as Chevron and others to continue to invest in Bangladesh and introduce new innovative technologies into the economy, bringing shared prosperity to more and more people – and benefiting both of our countries.
Ambassador Miller also visited the Ratargul Special Biodiversity Conservation Area and rode a boat through the area and got to see the incredibly diverse and beautiful flora and fauna in the swamp.
"Conserving ecosystems such as the Ratargul is critical because they are home to protected species and provide ecosystem services such as protecting populations from floods," he said.
Ambassador Miller said the co-management committees taking the lead to conserve protected areas are invaluable in ensuring Bangladesh continues to be resilient and grows its ability to adapt to natural and manmade disasters alike. "I congratulate on this terribly important work."
On Wednesday morning, he met Sylhet Divisional Commissioner Mustafizur Rahman and Sylhet District's Deputy Commissioner Kazi Emdadul Islam.
"We discussed anti-trafficking in persons efforts in the Sylhet region and actions taken by the District Commissioner's office against illegal travel agencies this past summer," he said.
The US envoy said working with Bangladesh to address human trafficking and increase access to services for survivors of trafficking is a top priority for the US government.
The Divisional Commissioner and Ambassador Miller discussed measures that must be taken to break the profit incentive for traffickers to continue exploiting vulnerable people, including by prosecuting traffickers in criminal courts.