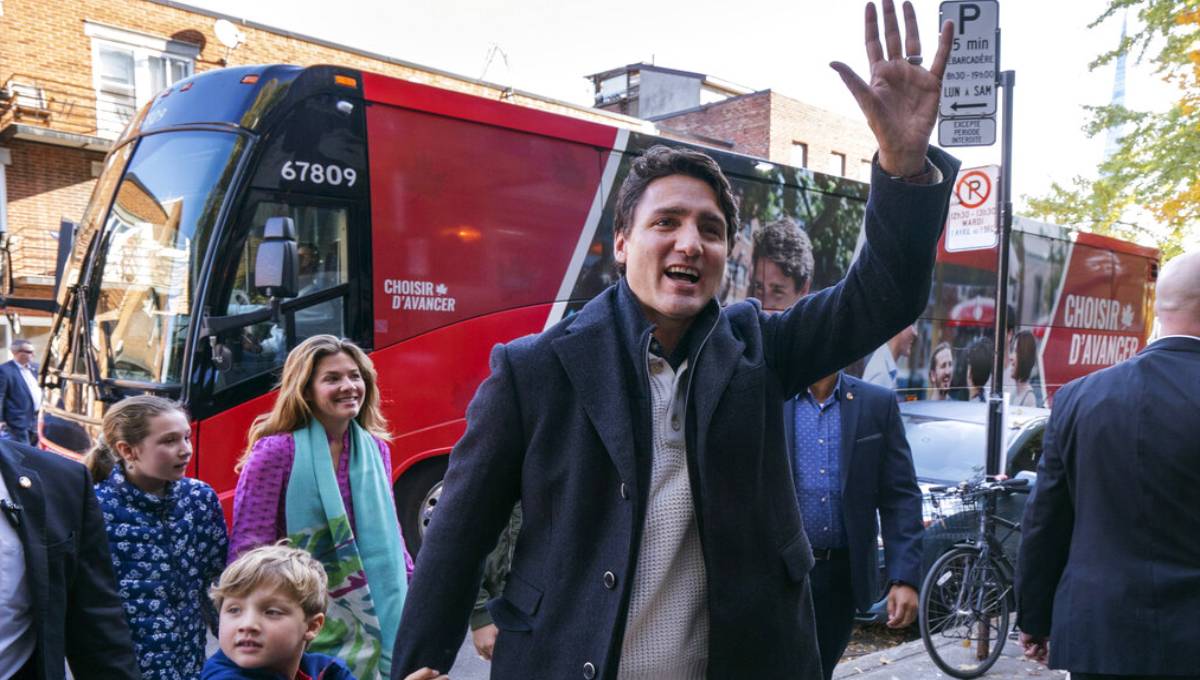 "Canadians woke up this morning to a more divided country," Conservative Party leader Andrew Scheer told reporters at a Tuesday news conference in Regina, the capital city of the western province of Saskatchewan where he was re-elected to a seat in Parliament.
"The separatist Bloc Quebecois is back on the rise – and Alberta and Saskatchewan have completely rejected Trudeau's policies," said Scheer.
The Bloc, a nationalist party established in 1991 to advocate for the province's separation from Canada, won 32 of the 78 federal ridings in Quebec, replacing the left-of-center New Democrat Party as the third party in the House of Commons.
Trudeau's Liberal 157-seat minority government will have 35 members of Parliament from Quebec, including Trudeau, so it won't necessarily need the Bloc's 32-member parliamentary caucus on side to pass legislation.
However, the Quebec-only party more than tripled its results from the 2015 Canadian election, when it only won 10 seats, and its strong showing on Monday likely helped contribute to the Liberals' loss of a second majority government.
And like his late father and former Liberal prime minister Pierre Trudeau, who had to deal with Quebec's first pro-separatist government during his time in office, Justin Trudeau will have the nationalist Bloc pushing the agenda of a province the federal Liberals cannot afford to alienate at a time their numbers in western Canada have diminished.
The Liberals lost all their seats in Alberta and Saskatchewan, including two held by cabinet ministers. Trudeau acknowledged the absence of representation there in his victory speech on Monday in which he told residents of both provinces that they are "an essential part of our great country."
"I've heard your frustration, and I want to be there to support you," the prime minister said.
Trouble is the separatist woes Trudeau is spared in Quebec now confront him in oil-rich Alberta province, where a once-simmering "Wexit movement", a western Canadian version of Brexit, was ignited following the Liberals' minority win in this week's election.
The VoteWexit.com Facebook group's membership was over 205,000 as of Wednesday, a more than 10,000-member increase over the past 30 days, and Trudeau is a target of the online anger.
Yet while humbled by a reduced parliamentary seat-count, the Liberals have not had the question of leadership raised since the election as it has with the Conservatives, who won 121 seats and more votes (nearly 6.2 million) than any other political party, including the Liberals, who received some 5.9 million ballots.
But in this year's election, the Conservatives failed to win more seats than the Liberals in Canada's two most populous provinces of Ontario and Quebec, where Scheer's social conservatism is broadly less popular than Trudeau's progressive agenda.
Expectations were high that 40-year-old Scheer would exploit the Liberals' past-year scandals involving Canadian construction giant SNC-Lavalin and images that surfaced of Trudeau in blackface.
In an online Ipsos poll for Global News taken on election day in which 9,437 voters were asked their views of what each of the four main Canadian political leaders should do if their parties fail to form a majority government, 63 percent thought that Scheer should resign.
When asked Tuesday whether he would remain as leader, Scheer said he would be "staying on" to head the Conservatives as the "strongest" official opposition, by seat-count, in Canadian history.
Yet, if more than half of members favor a leadership race, Scheer, a former and the youngest-ever speaker of the House of Commons, could face another contest.