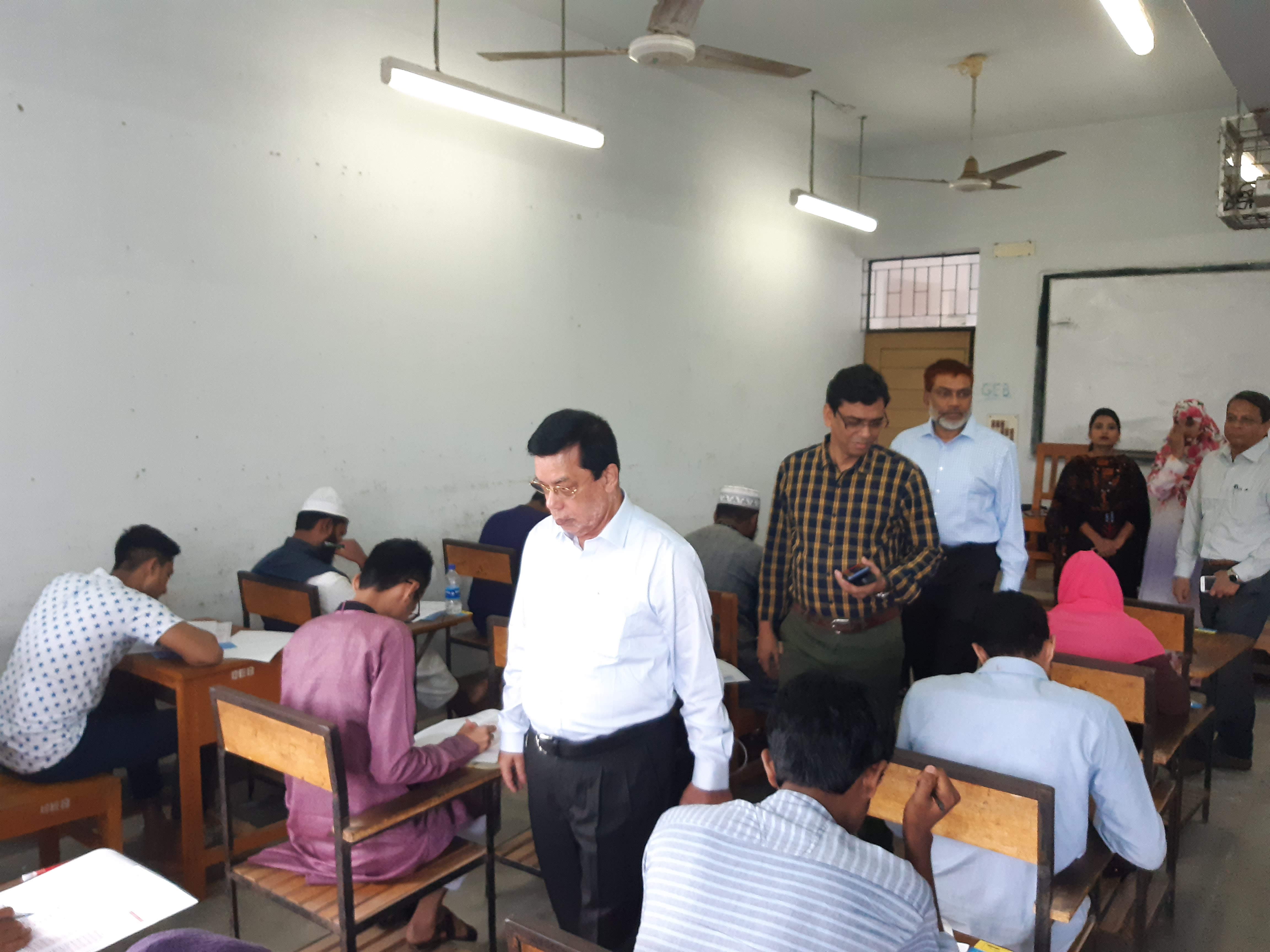 SUST Correspondent : The admission tests for 2019-20 academic session of Shahjalal University of Science and Technology (SUST) began on Saturday morning.
'A' unit test started at 9:30am while 'B' unit exam is scheduled for 2:30pm. 'A' unit examination was held at 32 centres while 'B' unit test will take place at 46 centres.
Altogether 71,018 students are vying for 1,703 seats this year.
Prof Mohammad Belal Uddin, president of SUST admission committee, told that adequate security measures have been taken.
He urged the guardians to remain cautious about false information.
Examinees are only allowed to take calculators with them at the exam halls. "Political activities, rallies and processions have been banned on the campus for Saturday," he added.
Proctor Prof Jahir Uddin Ahmed said four teams are working to prevent untoward incidents during the admission test.
The Sylhet Chamber of Commerce and Industry is providing 20 buses to take the admission seekers to the exam venues.
Two local groups – 'Boosters' and 'Sylhet Biking Community' – are working together to take the examinees to the centres free of cost.