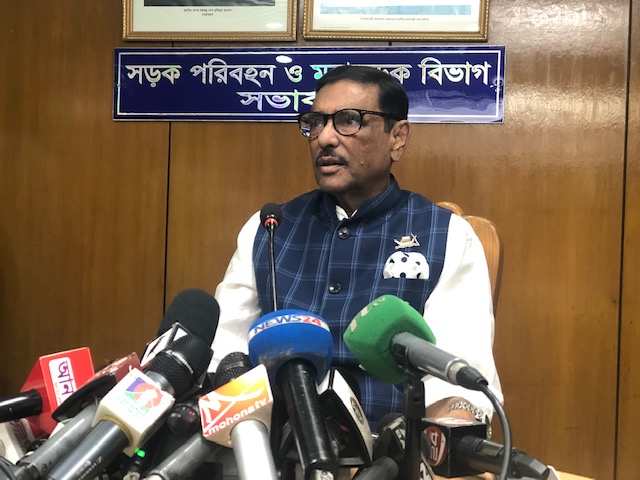 Dhaka, Nov 28 : Awami League General Secretary Obaidul Quader on Monday said the party MPs against whom corruption allegations are coming up will be expelled if the accusations are found to be correct.
"The party will expel them if the allegations brought against them are proved to be correct and they are convicted," he said.
Quader was replying to a question from reporters whether Awami League will take action against those MPs against whom the Anti-Corruption Commission (ACC) is launching investigations.
While talking to reporters at the Secretariat, Quader, also the Road Transport and Bridges Minister, said, "How can you take action before the allegations are proved?  All the allegations may not be proved correct."
Responding to a query whether the party image is being tarnished due to the allegations against the MPs, Quader dispelled the notion saying that the government's honest courage is being proved with the action being taken against its own leaders.
"This is very important that the criminals are being punished by the government. I think the image of the government and the party has brightened instead," the Minister added.
On the allegation against BCB Director Lokman Hossain Bhuiyan, Quader said the allegations against him have been proved, and the BCB should not keep him there as an in-charge.
"I'll talk to the BCB President over the matter, and ask what measures have been taken against him," the minister added.
Quader said onion price will come down very soon as he was assured by the Commerce Minister in this regard.