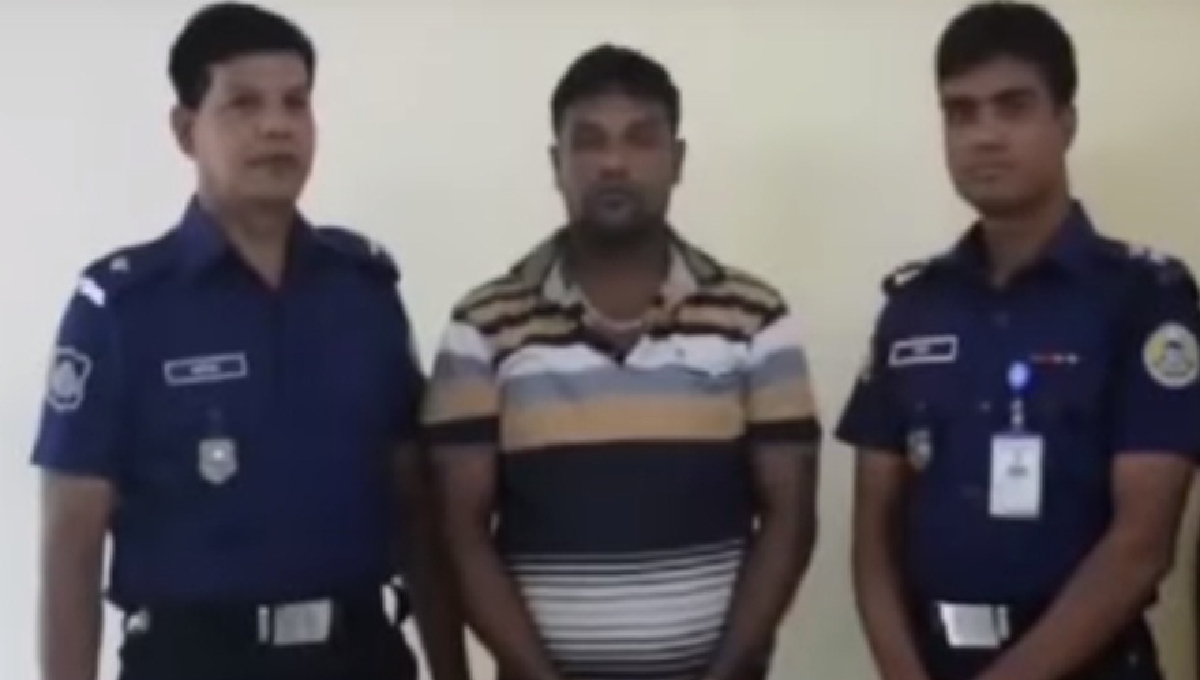 Bhola, Oct 28 : A video clip of 2018 showing a nude man being brutally tortured in front of his two children and hundreds of people in Lalmohon upazila has gone viral on social media after the arrest of the man who had committed the misdeed.
Meer Khayrul Kabir, officer-in-charge of Lalmohon Police Station, said police arrested torturer Hasan, an identified Yaba trader, in a robbery case on Sunday night.
After the arrest, the video captured in 2018 was uploaded on Facebook on Sunday and it went viral, he said.
In the video, Hasan, a resident of Kalma union, was seen torturing motorbike driver Jashim, of the same union, after denuding and tying up his hands and legs in front his two children and hundreds of people in Daori Bazar of the upazila.
Locals and family members said Hasan had long been pursuing Jashim, who operates motorbike on rent, to engage in selling Yaba pills. As Jashim refused to do so, Hasan beat him up inhumanly before people.
However, police said Hasan tortured Jashim following previous enmity between their two families.
As the video triggered huge condemnation and outrage among people, upazila nirbahi officer Habibul Hasan and officer-in-charge of Lalmohon police station Meer Khairul Kabir held a press conference at the police station on Monday afternoon.
At the press conference, they said the incident occurred on July 25, 2018 but it was not disclosed and no one lodged any complaint with the police station.
When the video went viral, it drew the attention of the local administration and they asked victim's wife to file a case, they said.
Victim's wife Joynab Bibib filed a case with Lalmohon Police Station on Monday and the accused was produced before a court with a 7-day remand prayer after showing him arrested in the case, the OC added.
Hasan is wanted in three cases, including that of human trafficking and robbery, filed with different police stations in Chattrogram, while there are five cases against Jashim and now he is in jail in the case, he said.