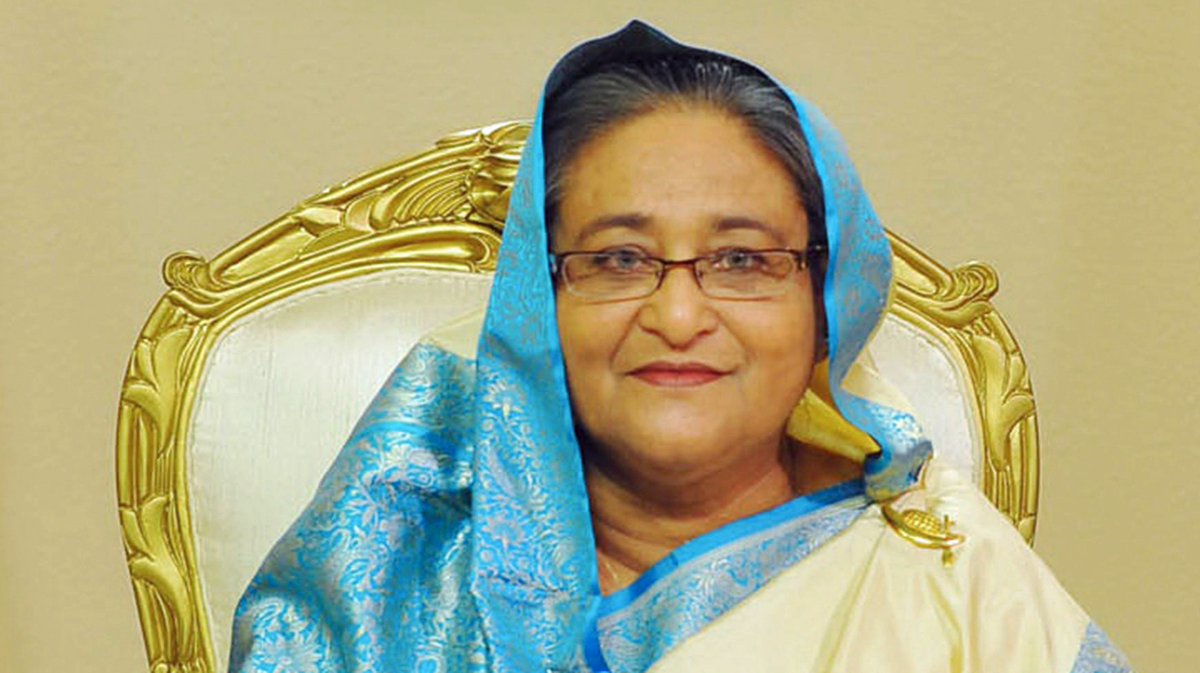 Dhaka, Oct 28 : Prime Minister Sheikh Hasina will brief the media on Tuesday afternoon on her just concluded Azerbaijan tour for attending the 18th summit of the Non-Aligned Movement (NAM).
"The press conference will take place at her official residence Ganobhaban at 4pm," her Press Secretary Ihsanul Karim said.
Sheikh Hasina attended the NAM summit held on October 25-26 in Baku, Azerbaijan.
On the sidelines of the summit, she also held separate meetings with a number of NAM leaders, including Iranian President Hassan Rouhani, Malaysian Prime Minister Mahathir Mohamad, Nepalese Prime Minister KP Sharma Oli and Algeria's acting President Abdelkader Bensalah.
During her tour, she also held a bilateral meeting with Azerbaijan President Ilham Aliyev at his Presidential Palace where both leaders agreed to strengthen bilateral relations in the years to come for mutual benefit.
After the meeting, Bangladesh signed an instrument with Azerbaijan on cultural assistance to boost cultural ties between the two countries.
Bangladesh State Minister for Cultural Affairs KM Khalid and Azerbaijan Cultural and Tourism Minister Dr Abulfas Garayev inked the deal on behalf of their respective sides.
The Bangladesh Prime Minister and the Azerbaijan President witnessed the deal-signing ceremony.