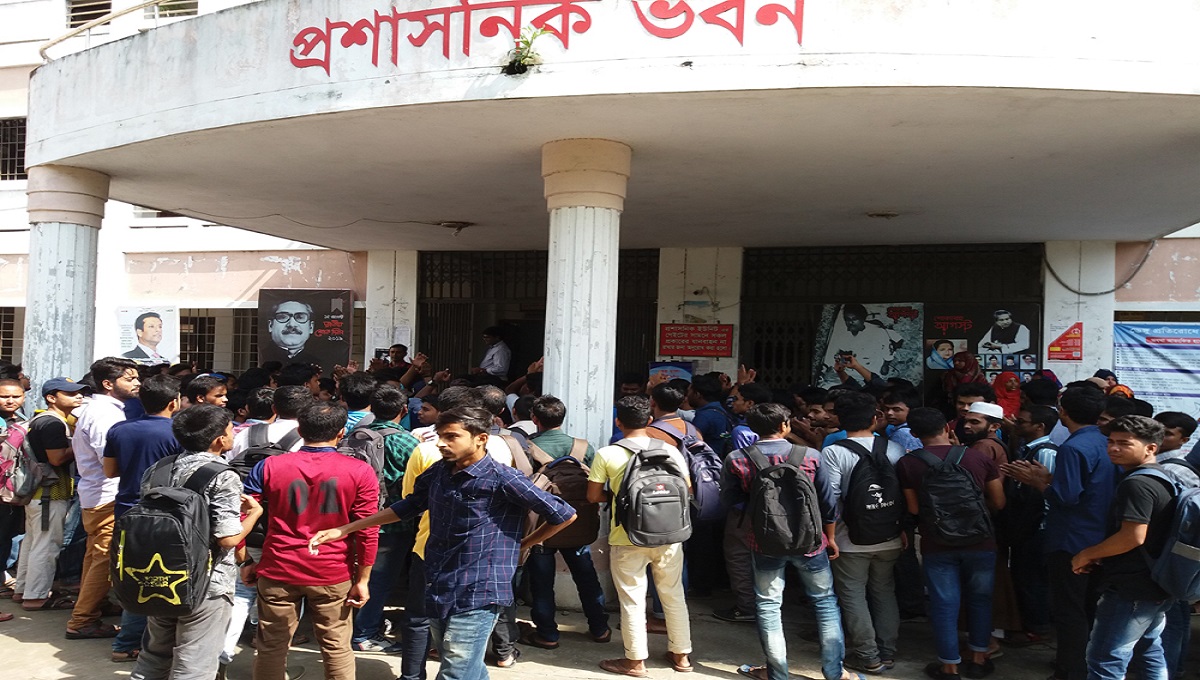 Pabna, Oct : Students of Pabna University of Science and Technology (PUST) on Monday staged demonstrations on the campus to press home their four-point demand, including withdrawal of show-cause notices served against three teachers of the university.
The show-cause notices were served against Prof Yeahia Bepari Akash of Economics department, Prof Quamrul Hasan Kanak of Urban and Regional Planning department and Assist Prof Kamal Hossain of Business Administration department for making comments on social media over a 'leaked audio clip' .
The students gathered in front of the academic building of the university around 10 am and staged demonstrations.
Later, they brought out a procession on the campus around 12:30pm.
The students also threatened to continue their movement if their demands are not met within 24 hours.
Their other demands are resignation of the proctor and students' adviser, VC's constant presence on the campus and investigation into the leaked audio clip.
Abdul Alim, a 4th year student of Economics department, said the audio clip of a conversation between PUST Vice-chancellor Prof M Rostom Ali and a job-seeker who demanded that his money provided as bribe for the job be given back was leaked on October 24.
The three teachers of the university made comments on Facebook criticising the university administration for alleged 'irregularities and corruption' in the university.
Proctor Dr Pretam Kumar Das said, "We've talked to the students but they haven't submitted their demands in written. The matter will be sent to the university authorities after getting those in written."