It okays a total of 10 projects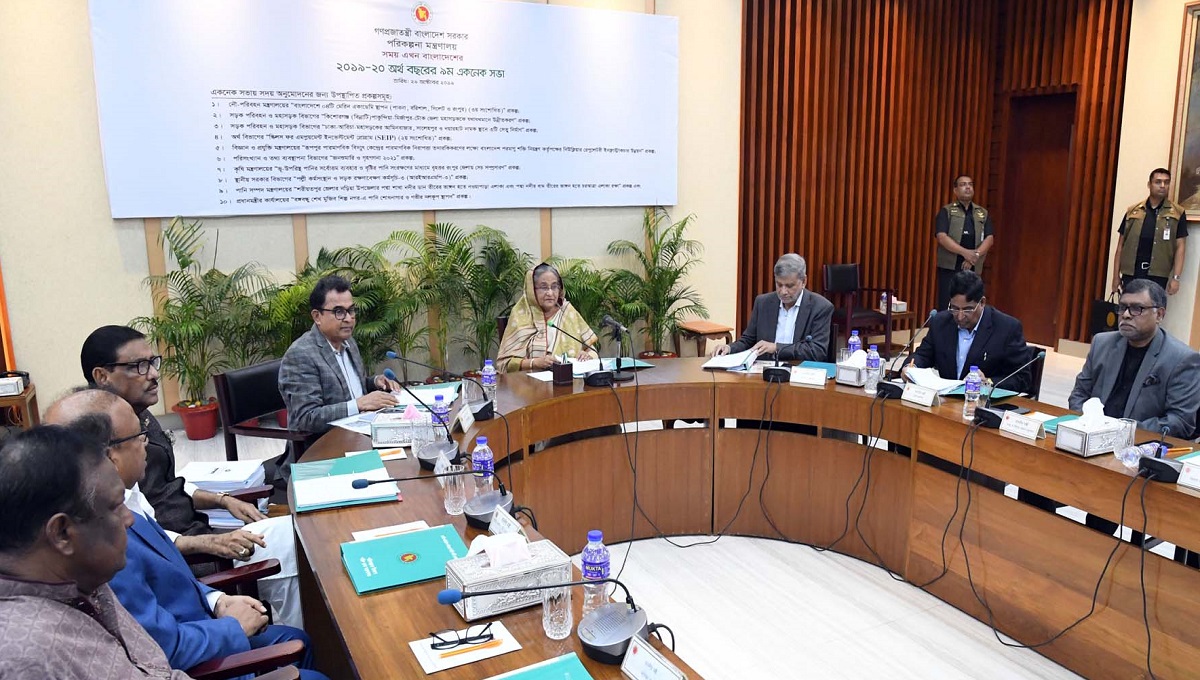 Dhaka, Oct 29 : The Executive Committee of the National Economic Council (Ecnec) on Tuesday approved 10 projects, including a Tk 1762-crore one for conducting the population and household census 2021.
The approval came from the weekly Ecnec meeting held at the NEC conference room with Ecnec Chairperson and Prime Minister Sheikh Hasina in the chair.
Of the 10 projects, the meeting cleared a project 'Establishment of four marine academies in Pabna, Barishal, Sylhet and Rangpur (3rd revised not increasing the estimated cost).
"The Ecnec meeting cleared 10 projects. The estimated cost of nine projects, except the project establishment of four marine academies is Tk 11,467 crore," said Planning Minister MA Mannan while briefing reporters after the meeting.
Of the total estimated cost, Tk 8,271.23 crore will come from government fund, while the rest Tk 3,196 crore as project assistance from foreign sources, he said.
The 10 projects also include another revised project 'Skills for Employment and Investment Programme-SEIP' (2nd revised) with Tk 3712.33 crore.
The population and household census 2021 project will be implemented from July 2019 to June 2024. Bangladesh Bureau of Statistics (BBS) will execute the project.
The other projects include Improvement of Kishoreganj (Binnati)-Pakundia-Mirzapur-Tok district highway to be implemented with Tk 729.79 crore; Construction of three bridges at Aminbazar, Salehpur and Nayahat on Dhaka-Aricha Highway with Tk 388.91 crore; Nuclear Regulatory Infrastructure Development of Bangladesh Atomic Energy Regulatory Authority for monitoring nuclear security of Rooppur Nuclear Power Plant with Tk 1710.63 crore; and Irrigation expansion through optimum use of surface water and reservation of rain water in Rangpur district with Tk 250.57 crore.
The remaining approved projects are Rural Employment and Road Maintenance Programme (RERMP-3) Project-3 with Tk 1723.15 crore; Protection of Noapara area from right bank erosion of a tributary of the Padma River and protection of Charatra area from left bank erosion of the Padma River in Naria upazila of Shariatpur district with Tk 557.24 crore; and Setting up a water treatment plant and a deep tube-well in Bangabandhu Sheikh Mujib industrial city with Tk 632.82 crore.