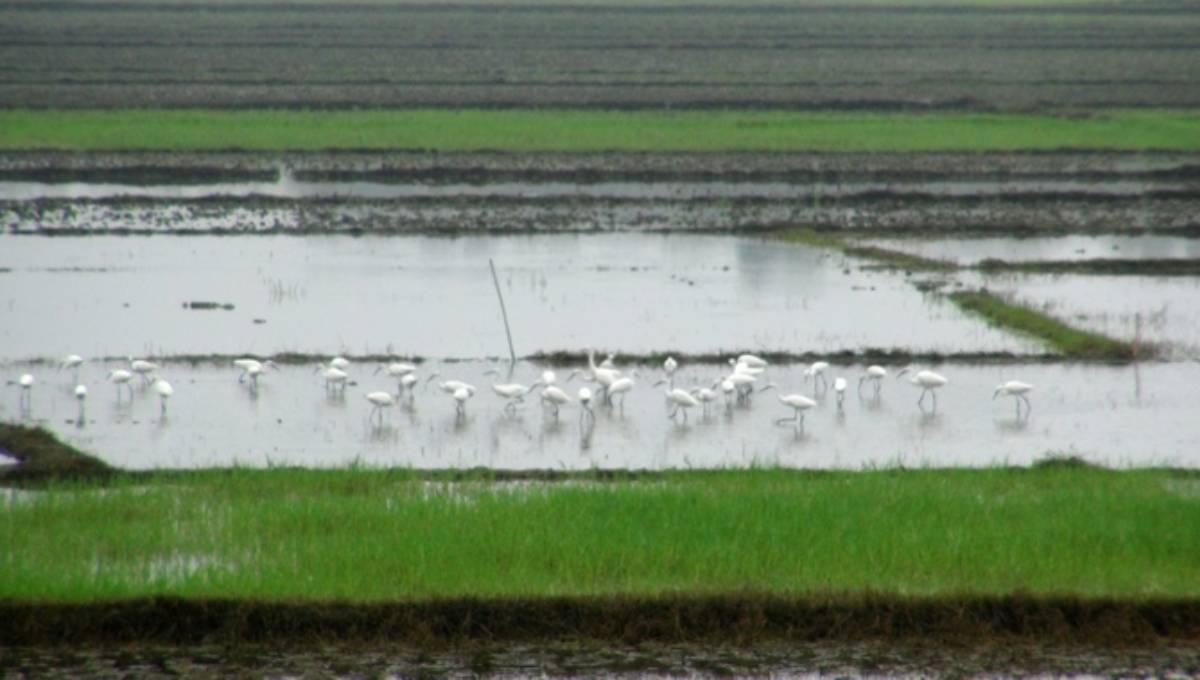 Faridpur, Oct 29 : Farmers who planted winter crops on vast tracks of land in the district have become worried apprehending huge losses due to the recent rain.
Crops on 300 hectares of land in different upazilas are about to be ruined by the three days' untimely rain.
Farmers recently planted their winter crops to recoup the losses caused by floods in two phases. Now they are facing a tough situation with the winter crops which have gone under rainwater.
According to Faridpur Met Office, 32 mm of rain was recorded in the district on Friday and Saturday.
While visiting Charmadhobdia, Aliabad, Ombikapur unions in the sadar upazila, the correspondent found fields of crops and vegetables, including that of 'Muri-kata' onion, waterlogged. Due to this, onion farmers fear incurring the biggest loss.
If the rainwater doesn't remove from the land quickly it will cause huge losses to farmers, said some local farmers.
Kartik Chandra Chakraborty, agriculturalist at the Department of Agricultural Extension, Faridpur said , "Various types of crops have been damaged. Farmers of 'Muri-kata' onion and winter crops will be the worst sufferer due to the rain," he said.