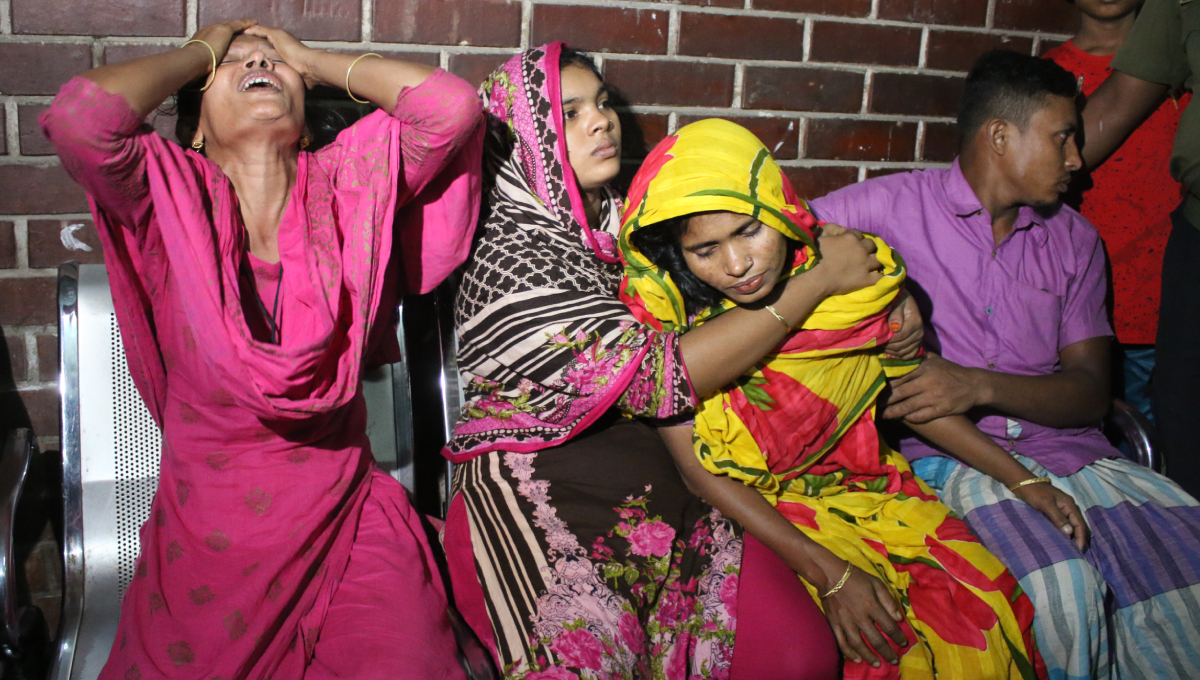 At least six children were killed and 21 people injured in a cylinder blast in Rupnagar Residential Area of the city on Wednesday afternoon.
The deceased were identified as Ramjan, 8, Nupur, 7, daughter of trader Nur Alam, Shahin, 9, son of Shahjahan, Farzana, 6, daughter of rickshaw-puller Abu Taher, Riya, 10, daughter of Milon, and Rubel, 10, son of rickshaw-puller Nur Alam.
All of the deceased were residents of Quamrul Matbarer Bosti (slum).
"The blast took place around 3:40pm while gas was being pumped into balloons by a vendor killing at least five children on the spot," Abul Kalam Azad, officer-in-charge of Rupnagar Police Station, told UNB.
Senior Station Officer of Mirpur Fire Service Station Anwar Hossain said three firefighting units rushed in and found four bodies lying on the spot.
Another body was recovered from the nearby slum, he said.
Meanwhile, Riya was taken to the National Institute of Traumatology & Orthopaedic Rehabilitation where she succumbed to her injuries, said sub-inspector of the police station.
Fifteen of the injured were taken to Dhaka Medical College Hospital (DMCH) while the rest to Shaheed Suhrawardy Medical College Hospital.
Those taken to the DMCH include Mim, 8, Siam, 11, Mostakim, 8, Ajufa, 7, Tania, 7, Jamila, 8, Sohel, 25, Jewel, 29, Jannat, 25, Neha, 8, Arnab, 10, Jony, 9, Morsalina, 10, Rakib, 5, said resident physician at the DMCH emergency ward Dr Alauddin.
Five of the injured were in critical condition, he said.
Jannat, 25, Jobayer, 8, Sadequr, 10, Nahid, 7, Jamil, 14, Mariam, 9, and a 30-year-old unknown person were taken to the Shaheed Suhrawardy Medical College Hospital.
Car driver Mohammad Mostafa who was present in the area during the incident said he rushed to the slum after hearing a big bang where he found people screaming. "When I reached the spot, I found four minors lying on the ground motionless with severe wounds," he said.
The balloon vendor used to sell balloons to children in the area in exchange for scrap metals and he used to inflate those with the help of the gas cylinder, he said.
Mostafa also said 20-25 people around the cylinder were affected by the blast.