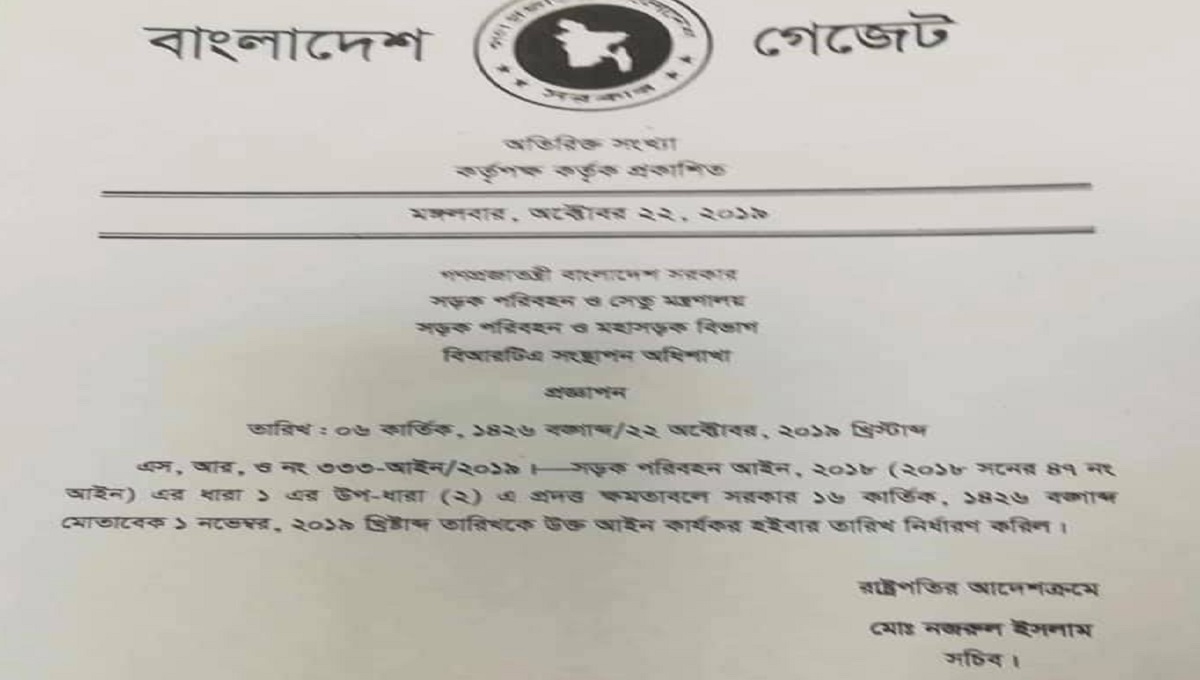 The much-talked-about Road Transport Act will come into effect on Friday.
Road Transport and Bridges Ministry issued a notification on October 22 in this regard.
The 'Road Transport Bill-2018′ was passed by parliament on September 19, 2018, keeping a provision of maximum five years' jail for any death or serious injuries caused by reckless or negligent driving.