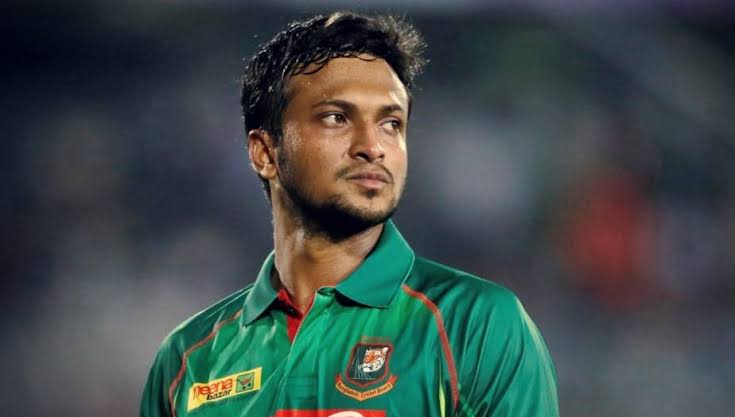 Bangladesh head coach Russell Domingo believes that the absence of Shakib Al Hasan has created a good opportunity for the young players.
He believes players like Soumya Sarkar, Mosaddek Hossain, Afif Hossain and Mohammad Naim will be eager to take advantage of this opportunity.
"We'll surely miss Shakib in this series. But we have to play well. It created an opportunity for young guys like Soumya, Mosaddek, Afif and Naim. They have to play well to prove their merit," Domingo told the media on Friday in Delhi.
Along with Shakib, who has been handed a ban for two-years from all cricketing activities due to failing to report corrupt approaches on time, Bangladesh will miss the service of Tamim Iqbal as well. The opener withdrew from the series due to personal reasons.
According to Domingo, Bangladesh will face difficulties to replace Shakib as he was a number three batsman. But the head coach of the Tigers believes the youngsters are eager enough to fill the Shakib's gap.
Domingo said: "It's really disappointing to lose a player like him. He's been a very good player for Bangladesh. It's very tricky to replace him because he bats at number three and often opens the bowling.
"So you have to decide whether you replace the bowler or replace the batsman. It's very difficult to play one cricketer in playing XI like him because he provides you with both skills.
"We have to take the final decision keeping the condition in mind. If we need to strengthen our bowling attack we might play an extra bowler, or we might take the opposite decision."
Replying to a question regarding how Shakib's ban can affect Bangladesh cricket, Domingo said there are some effects in terms of playing well. He said they are focusing on the series against one of the strongest teams in cricket.
"The situation will obviously affect some of the players. But still, he made a mistake and he is paying the price for. There's nothing much we can talk about it. But obviously, it affects the team in terms of performing. However, our mind is focused entirely on the series before heading to a World Cup next year," he said.
Bangladesh players will also have to cope with the severely polluted air of Delhi.
"It's (Delhi air) not perfect, it's not ideal, it's not something you want, but we have nothing to do with it. Both teams will face the same problem. We just have to play as well as possible. We have to deal with it as well as possible. At the same time, it's not a massive shock for the Bangladeshi cricketers because there's pollution in Bangladesh as well," Domingo added.
While Bangladesh are set to play without Shakib, India are going to miss the service of Virat Kohli.
Bangladesh will play a three-match T20 series and two-match Test series in this tour. While first T20 will take place in Delhi on November 3, the remaining matches of T20 series will be played on November 7 and 10 in Rajkot and Nagpur respectively.
After that, both teams will lock horns in two Tests. The first Test will take place in Indore from November 14 while the second Test will be hosted by Kolkata from November 22.