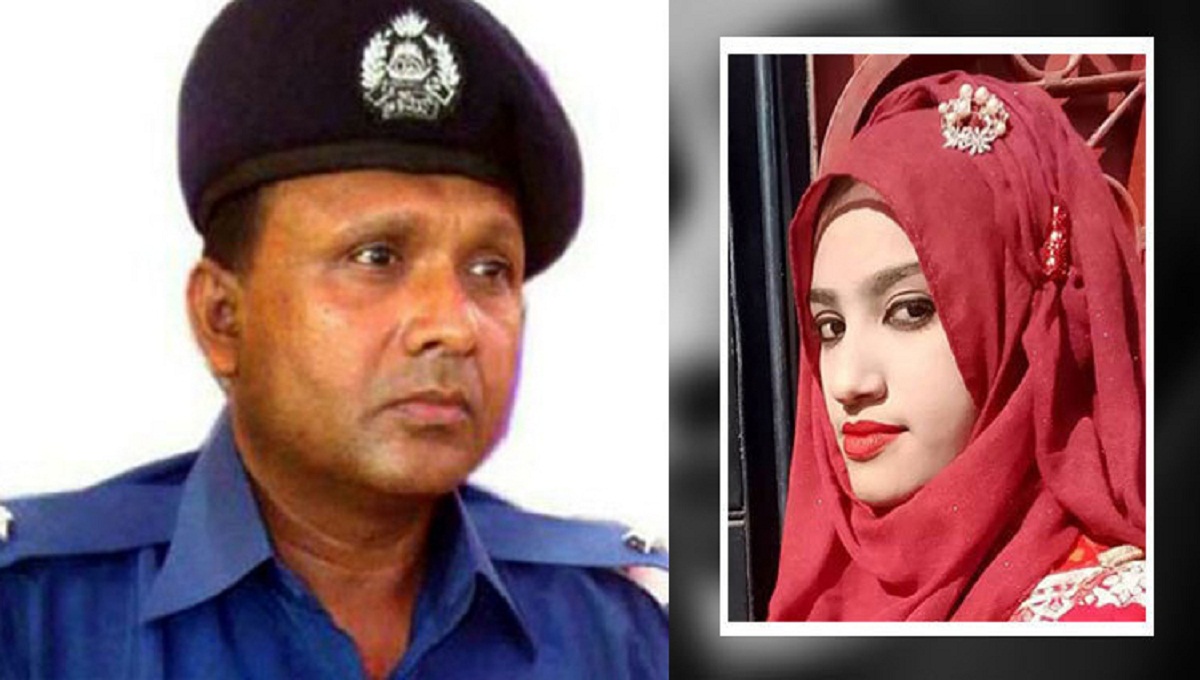 The High Court on Sunday denied bail to former officer-in-charge of Sonagazi Police Station Moazzem Hossain in a case filed under the Digital Security Act.
The bench of Justice M Enayetur Rahim and Justice Md Mostafizur Rahman passed the order after hearing a bail petition filed by Moazzem.
It also asked the trial court to dispose of the case within the next 40 working days.
On October 16, the High Court set November 3 for passing an order on the bail petition.
The former OC is accused of unlawfully interrogating Feni madrasa student Nusrat Jahan Rafi and recording it on his mobile phone. A video of the incident went viral on the social media, prompting lawyer Barrister Syed Sayedul Haque Suman to file a case against the policeman on April 15 under the Digital Security Act.
Charges were framed against Moazzem at the Cyber Tribunal on July 17.
Moazzem had summoned Sonagazi Islamia Senior Fazil Madrasa's Principal Sirajuddoula and Nusrat, who accused the teacher of sexually harassing her. The girl's mother had filed a case over her daughter's harassment.
The former OC interrogated Nusrat in the absence of her lawyer or any other woman and used inappropriate language.
Nusrat was later set on fire on April 6 at an exam centre reportedly by people loyal to Sirajuddoula. She died on April 10 at the Dhaka Medical College Hospital.
Moazzem was initially withdrawn and later suspended on May 10. A tribunal ordered his arrest on May 27 after investigators found allegations brought against him to be true. He was arrested on June 16 from Dhaka's Shahbagh.
The next day, the Cyber Tribunal rejected his bail plea and sent him to jail.
On October 24, a tribunal in Feni sentenced 16 people to death for their roles in murdering the madrasa student Nusrat.