Thai investment sought to minimise huge trade imbalance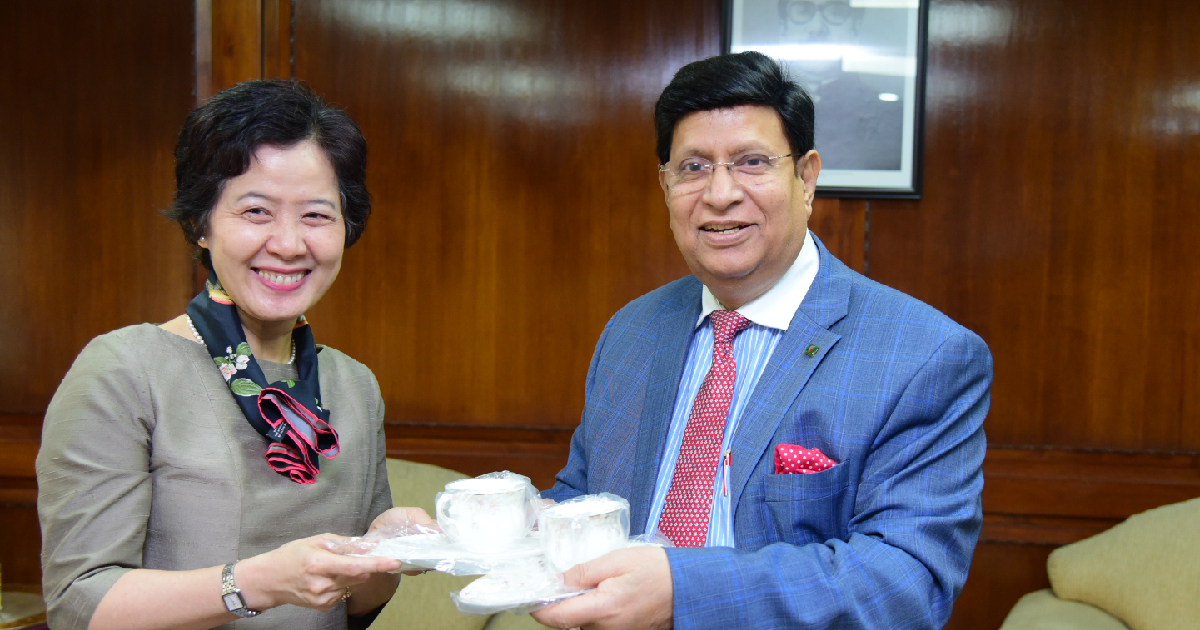 Foreign Minister Dr AK Abdul Momen on Tuesday sought a "proactive role" from Thailand over the repatriation of Rohingyas and thanked the country for the humanitarian support it extended to the Myanmar's displaced nationals.
The foreign minister discussed the issue when newly appointed Ambassador of Thailand to Bangladesh Arunrung Phothong Humphreys met him at his Foreign Ministry office.
The envoy assured the minister of remaining engaged on the issue and conveying Dhaka's concerns to her headquarters, said the Foreign Ministry.
She informed that Thailand, as the outgoing chair of Asean, attached top priority to the Rohingya crisis and a durable solution to it.
Dr Momen congratulated the ambassador on her appointment in Dhaka and assured her of all-out support in discharging her responsibilities.
He said Bangladesh-Thailand bilateral trade is predominantly in favour of Thailand as Bangladesh exports a very insignificant amount (US$ 44 million in 2018-19 FY) in the Thai market.
Dr Momen suggested that the huge trade imbalance could be minimised if Thailand invests in Bangladesh where a "very investment-friendly environment" is prevailing.
"Return on investment is higher in Bangladesh than any other South Asian country," he said.
Given the popularity of Thailand as a destination for medical tourism, the foreign minister said it would be a win-win venture if Thai entrepreneurs construct joint venture hospitals in Bangladesh.
He urged the Thai envoy to organise training sessions and technical capacity building programmes on tourism in Bangladesh.
Ambassador Humphreys informed that her mission has already sent a proposal to Bangkok to explore the possibility of investing in the healthcare sector of Bangladesh.
She also assured to provide Thailand's technical support in Bangladesh's tourism sector.
The envoy informed that the Thai Embassy in Dhaka is planning to hold a Business Forum either in Dhaka or Bangkok soon.
She said though Bangladesh has a trade deficit vis-à-vis Thailand, her country has a significant investment presence in Bangladesh.