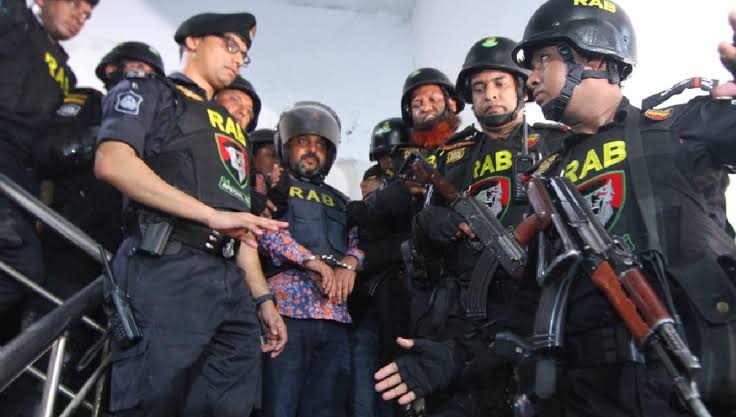 The Rapid Action Battalion (Rab) pressed charges against expelled Jubo League leader Ismail Hossain Samrat in an arms case on Wednesday.
Shekhar Chandra Mallik, sub-inspector of Rab-1, submitted the chargesheet before the Chief Metropolitan Magistrate's Court.
Rab arrested Samrat and his associate Arman from Chauddagram upazila in Cumilla on October 6.
A mobile court, led by Rab Executive Magistrate Sarwar Alam, sentenced Samrat to six months' imprisonment under the Wildlife Conservation Act after the elite force recovered two hides of kangaroo from his Kakrail office.
Two cases – one under the Arms Act and another under the Narcotics Control Act – have been filed against Samrat at Ramna Police Station.