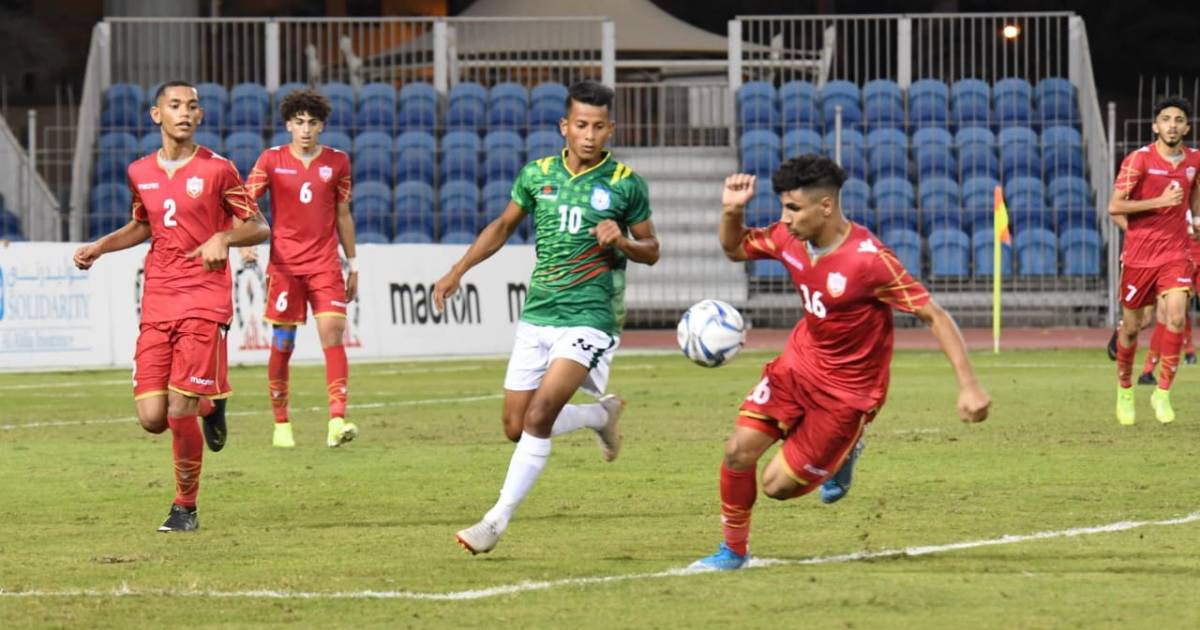 Bangladesh Under-19 men's football team started their AFC U-19 Championship'2020 Qualifiers campaign conceding 0-3 goals defeat against hosts Bahrain at the Khalifa Sports City Stadium in Manama on Wednesday night.
Forward Abdul Rahman Sayed Mohamed scored twice in the 43rd and 90th minutes while midfielder Abdulla Nemer Almesaeed scored one goal in the stoppage time (96th minute).
Bangladesh, placed in Group E with Jordan, Bhutan and hosts Bahrain, will play Jordan on November 8 and Bhutan on November 10 at the same venue.
In an immediate reaction after the match, Bangladesh head Coach Andrew Peter Turner said the result was result. "Boys did bad in the first half, so conceded one goal just a few minutes before the break. But they played very well in the second half and created five or six chances to score."
Earlier, a 30-member Bangladesh team – 22 booters and eight officials – reached Bahrain capital Manama on Monday afternoon to play the qualification round.
Bahrain: Juma Habib Kadhem, Salem Husain (Saleh Bader Hayee-46th), Taha Al Harobi (Faisal Zayed-73rd), Qayoom Mohamed, Abdul Rahman Sayed Mohamed, Jawad Alawi, Adel Alobaidli, Jaafar Haroona (Ali Aleker-63rd), Nemer Almesaeed, Salman Adel Alisa, Adel Ebrahim.
Bangladesh: Shanto Kumer Ray, Yeasin Arafat,  Tanbir Hossain,  Sadekujaman Fahim, Kazi Rahad Mia,  Foysal Ahmed Fahim,  Maraz Hossain, Dipok Roy ( Amir Khan Bappi -72nd),  Jamir Uddin ( Uttam Chandra Roy -60th),  Fahim Morshed ( Emon Ali, -88th),  Mohammad Ridoy.