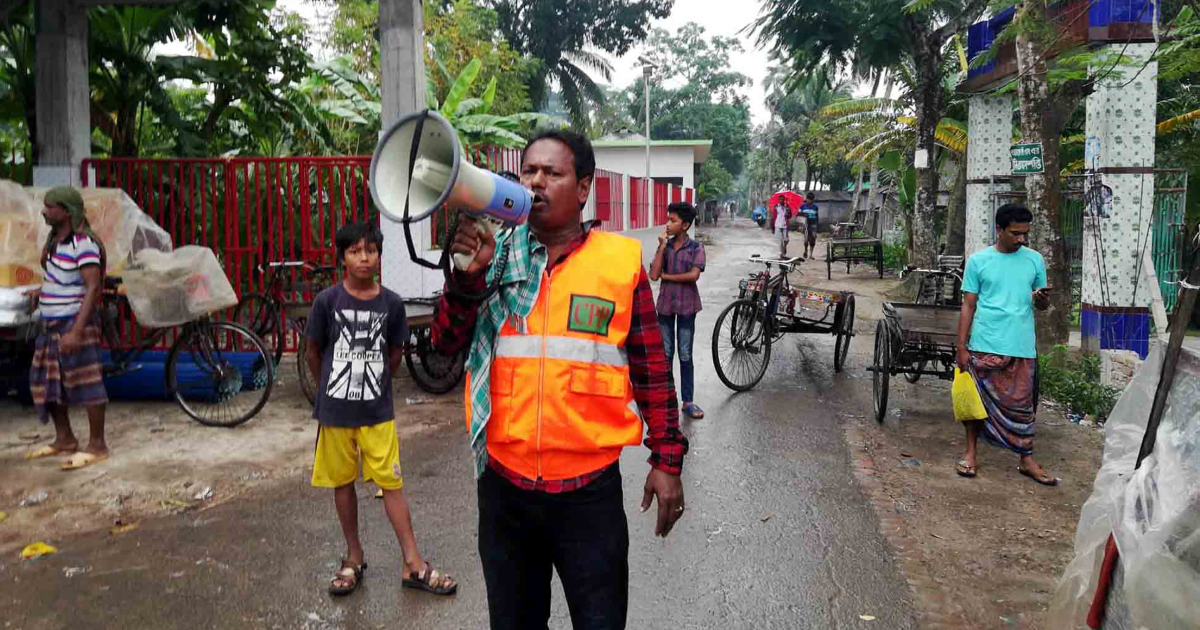 Country's southwestern coastal districts have taken all-out preparations and kept 1377 cyclone shelters ready as severe cyclonic storm 'Bulbul' may hit the region on Saturday evening.
Amirul Azad, an official of Khulna Met Office, said "Cyclone Bulbul was 665 kilometers off Mongla port at 6am on Friday and it may hit first Odisha and West Bengal in India and then enter Bangladesh territory by Saturday evening."
Maritime ports of Chattogram, Cox's Bazar, Mongla and Payra have been advised to lower local cautionary signal number three but instead hoist local warning signal number four, according to a Met office bulletin.
The severe cyclonic storm "Bulbul" over the west-central bay and adjoining east-central bay moved north-northwestwards over the same area at 6am on Friday.
It was centred about 760 km southwest of Chattogram port, 710 km southwest of Cox's Bazar port, 665 km southwest of Mongla port and 650 km southwest of Payra port, said the bulletin.
Meanwhile, Azizul Haque Joarder, Khulna district Relief and Rehabilitation officer said an emergency meeting will be held at 4pm, reports UNB Khulna correspondent.
A total 338 cyclone shelters were kept ready while hundreds of volunteers are ready in Dacope and Koyra upazilas to face any situation, he added.
UNB Bhola correspondent reports: Deputy Commissioner Mohammad Masud Alam Siddique in an emergency meeting informed that 668 shelter centres, eight control rooms, 39 Mujib Kellas were kept ready in the district while 92 medical teams and 13,000 volunteers are ready to face possible disaster.
Sufficient dry food were preserved for people, the DC said adding that the district administration has cancelled the weekly holidays of the officials.
Our Satkhira correspondent reports: Deputy Commissioner Md Badiuzzaman said a number of 137 shelter centers were prepared for tackling the situation while the volunteers have been asking people of Shyamnagar, Ashashuni and Kaliganj upazilas to take shelter in safe areas.
The district administration has called an emergency disaster preparedness meeting at 7pm on Friday.
Bagerhat Deputy Commissioner Mamunur Rashid said the district administration has decided to suspend the traditional 'Rash Mela' festival in Dublar Char in the Sundarbans for safety reasons.
A number of ten control rooms were opened in nine upazilas and in district headquarters  while 234 cyclone shelters were kept ready where 2.26 lakh people of the coastal area can stay safety, reports UNB Bagerhat correspondent.
Medical teams, Fire Brigade, Red Crescent members and volunteers are ready to tackle any situation, the DC added.