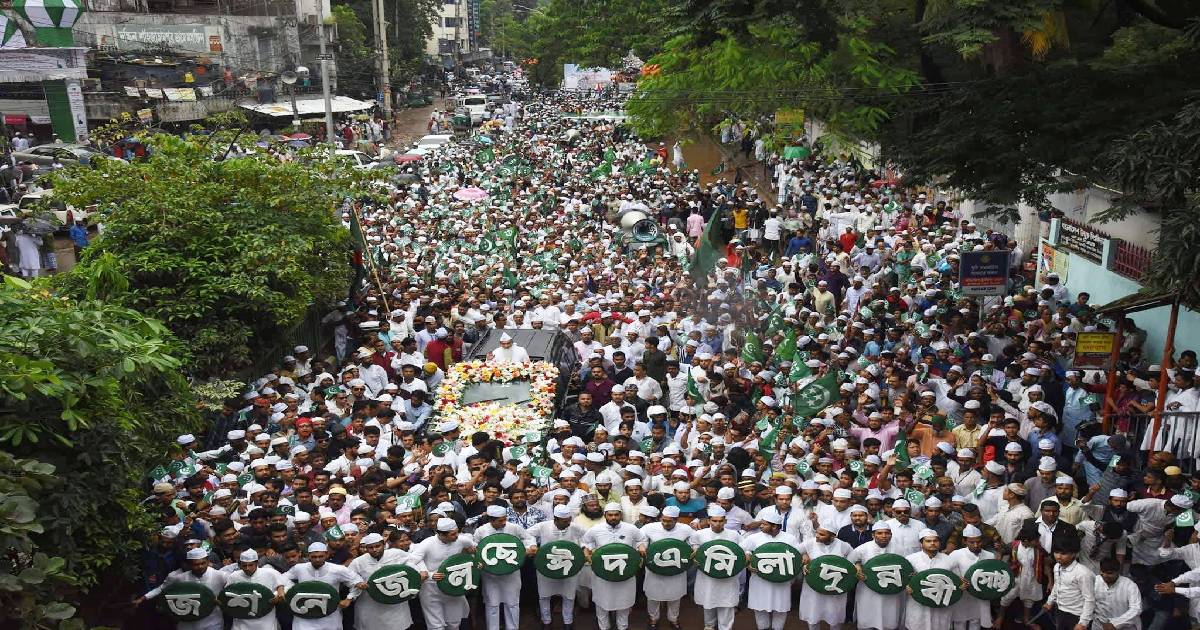 Eid-e-Miladunnabi, the day of birth and demise of Prophet Hazrat Muhammad (SM), was observed in the country on Sunday with due religious solemnity.
On this day in 570, the 12th of Rabiul Awal of the Hijri calendar, Muhammad (pbuh) was born in Makkah of Saudi Arabia with divine blessings and messages of peace for mankind. He also passed away on the same day.
The day was a public holiday.
The Muslims across the country offered special prayers marking the day.
Different religious and socio-cultural organisations and political parties, mosques and madrasas, including Islamic Foundation, arranged various programmes, including milad mahfil, processions, discussions and Qurankhwani, on the occasion.
President hosted a milad mahfil at Bangabhaban marking the day.
Chief Justice Syed Mahmud Hossain, cabinet members, Deputy Speaker Fazle Rabbi Miah, Chief Election Commissioner (CEC), Supreme Court and High Court judges, state ministers, cabinet secretary, chiefs of three services, principal secretary to the Prime Minister, vice-chancellors of different universities, diplomats of different Muslim countries, senior journalists, MPs, political leaders, secretaries of different ministries and high civil and military officials attended the milad held after Asr prayers.
Ashikan-e Gaushiya Rahmania Mainiya Sahidia Maizbhandaria organised a seminar where Information Minister Hasan Mahmud and former State Minister Shamshul Hoque Tuku were present.