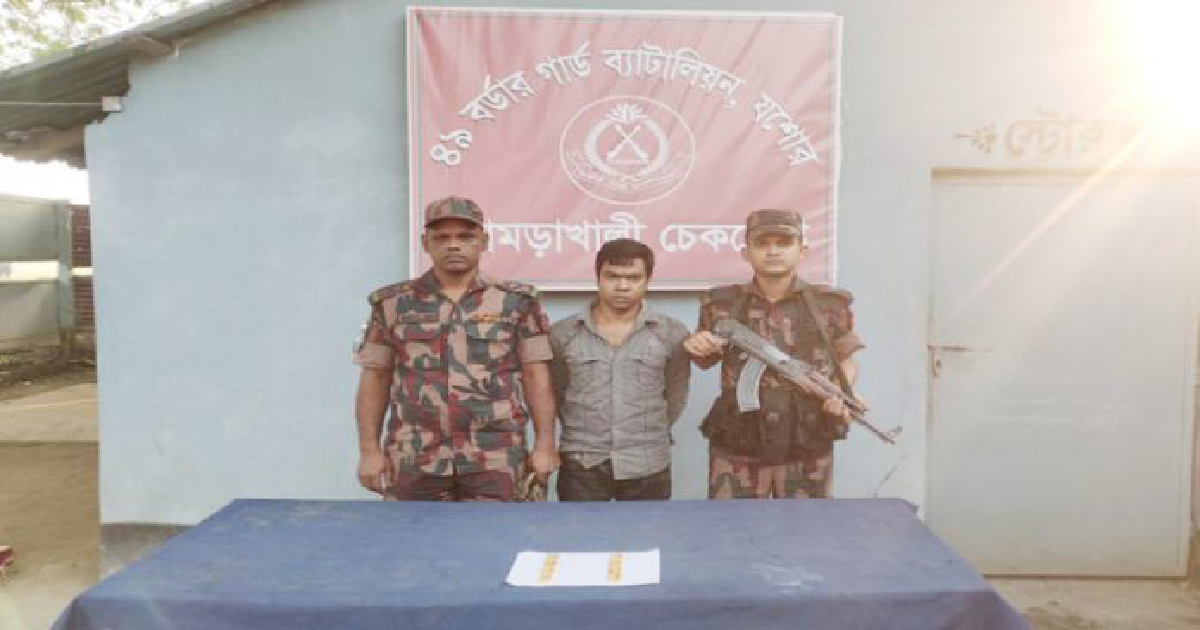 Members of Border Guard Bangladesh (BGB) arrested a man along with eight gold bars from Amrakhali check-post here on Wednesday.
The arrestee was identified as Rabiul Islam Jamil, 35.
Tipped off, a team of BGB stopped a human hauler from Navaron and frisked Rabiul around 9am, said Amrakhali BGB in-charge Shafiqul Islam.
Later, they recovered eight gold bars from him.
He was handed over to Benapole Port Police Station.