First-ever Bangladeshi food festival in Singapore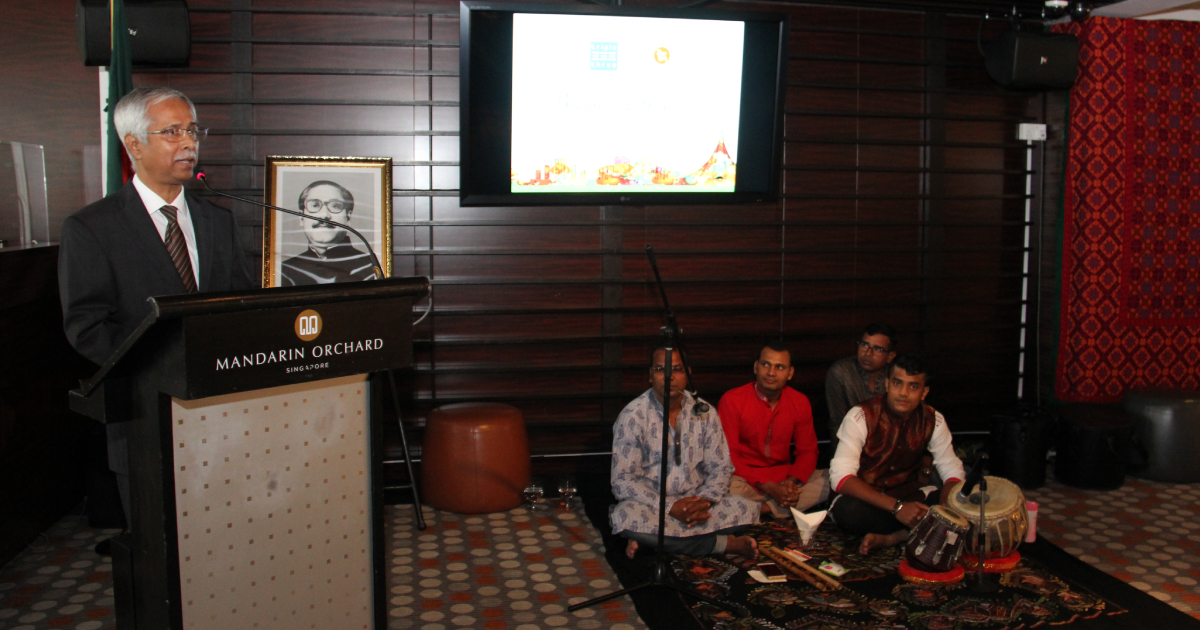 Bangladesh High Commission in Singapore in partnership with Hotel Mandarin Orchard has organised the first-ever Bangladesh Food Festival in Singapore as part of Mission's efforts to promote Bangladesh abroad through projection of its art, culture and culinary habits.
The weeklong festival, started on November 11 at Mandarin Hotel's Triple Three restaurant, will continue till November 17, said the High Commission.
Md Mustafizur Rahman, Bangladesh High Commissioner to Singapore inaugurated the event.
More than 60 dignitaries including ambassadors, diplomats, government officials, businessmen as well as the residents of Singapore joined the opening of the festival and were entertained with traditional Bangladeshi dishes.
Welcoming the guests, the High Commissioner said that food can serve as a great bridge to bind peoples across culture.
He said the High Commission organised the festival with the purpose of strengthening the people-to-people contacts between the friendly countries of Bangladesh and Singapore.
The envoy said even without understanding the language, everyone can enjoy good food and that helps to bring people closer.
Habibur Rahman, an acclaimed chef from the Pan-Pacific Sonargaon Hotel of Bangladesh, with the help of his two assistants is preparing various traditional Bangladeshi cuisines to satisfy the taste-buds of Singapore food-lovers.
The waiters of the Triple Three restaurant served its customers wearing traditional Bangladeshi costumes.
The High Commission has also arranged live performance with the flute played by expatriate Bangladeshi workers.
The space at the entrance of the restaurant was tastefully decorated with Bangladeshi handicrafts and traditional items.
At the venue of the festival, Biman Bangladesh Airlines and Reve System are promoting their brands to the customers.
At the opening ceremony, the guests had a tour at the display centre and they appreciated highly the endeavours of the High Commission in arranging such a wonderful event.