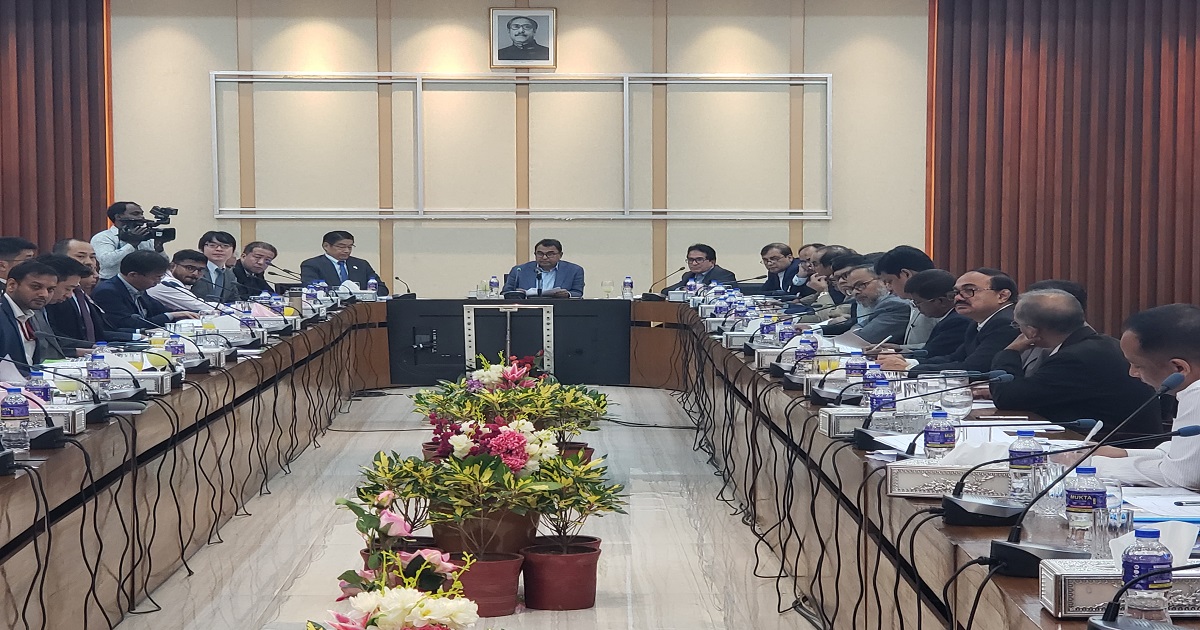 Finance Minister AHM Mustafa Kamal on Saturday said big Japanese companies like Nittsu, Nippon Steel, Sumitomo Corporation, Tekken and Honda will invest in Bangladesh on a large scale.
The Finance Minister came up with the information after a meeting with a Japanese business delegation and Japanese Ambassador to Bangladesh Naoki Ito.
Mentioning that Japanese investors assured Bangladesh of making huge investment, he said those foreign companies have already started investing in economic zones on a limited scale.
"The Japanese envoy came today with a big team and I've never seen so many Japanese investors together in my life. They've come here to be acquainted with us and in the process we will get the work done," Mustafa Kamal said.
Stating that Japan is a proven-friend of Bangladesh and the relationship was developed under the guidance of Father of the Nation Bangabandhu Sheikh Mujibur Rahman, he said the representatives of both the countries will sit and fix the scale of investment.
"Prime Minister Sheikh Hasina has taken various initiatives so Japanese investors can invest in Bangladesh where the infrastructure is good enough. The Japanese investors have pledged that they'll work with us," said Mustafa Kamal.
Expressing satisfaction about the meeting outcome, Mustafa Kamal said the projects with Japan are progressing smoothly and he expects them to be completed within deadlines.
Replying to a question from a journalist, the Finance Minister said several projects, including the Metrorail and 1200 MW coal-based thermal power plant, are being financed by Japan and they have expressed their satisfaction at the speed of implementation.
He said the Japan Economic Zone will be set up on 1000 acres of land in Araihazar upazila in Narayanganj and Bangladesh Economic Zones Authority (BEZA) has already finalised acquisition of 500 acres of land.
The Japanese Ambassador said their investors will invest in Bangladesh and the two countries will work together. Japan wants to contribute to Bangladesh's economic development and increase trade and investment as well, he added.