11,732 tonnes brought in through Teknaf in 16 days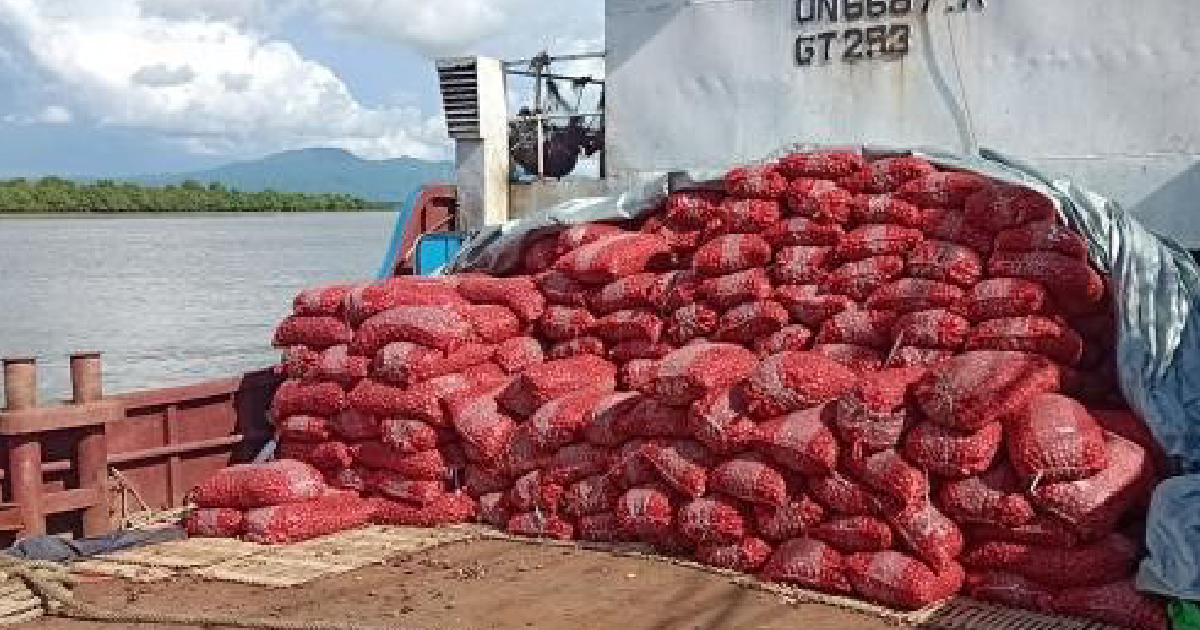 In the wake of the overheated onion market triggered by an Indian export ban, the import of onion from Myanmar has risen significantly with 11,732 tonnes entering the country through Teknaf in November till Saturday.
On average, 733.25 tonnes of onion were imported every day through the port in the current month, said Absar Uddin, customs revenue officer at the port.
He said a total of 20,843 tonnes of onion entered the country in October with 672.35 tonnes on average every day.
Md Jasim Uddin Chowdhury, manager of the port, said the onion import from Myanmar saw a rise in November compared to the previous month. "If the current trend continues, more onion will arrive in the country in the current month than October's," he said.
He said importers are bringing in Burmese variety of the cooking ingredient every day.
The import remained suspended for a single day only due to cyclone Bulbul, which lashed the country's coastal districts, including Cox's Bazar, on November 10, Jasim said.
He also claimed that they have put the highest importance to the quick release of onion from the port to keep its supply smooth.
Meanwhile, onion is available at local markets of Teknaf in a relatively lower price than other parts of the country.
Although the ingredient was selling at Tk 240-Tk 260 per kg in the rest of the country, including the district town of Cox's Bazar, traders in Teknaf were selling the Burmese variety at Tk 150-Tk 180 a kg.
They also promised not to unnecessarily hike the price further to make a hefty profit.
Abdul Karim, a trader at Teknaf municipality, said they were selling the Burmese variety of onion at the highest Tk 180 per kg.
The onion price shot up to Tk 260 per kg in different parts of the country, including the capital, on Saturday.
Consumers alleged that unscrupulous businessmen continued to raise the onion price through syndications as the 'government has no control over the market'.
However, traders blamed the supply shortage for the skyrocketing price of the cooking ingredient.
On September 29, the Indian government banned onion export with immediate effect till further order for what it says improving domestic availability, which triggered the onion price hike.
The government on Friday said onion is being flown to Bangladesh from Turkey, Egypt, Afghanistan and the UAE on an emergency basis to keep the local market stable.