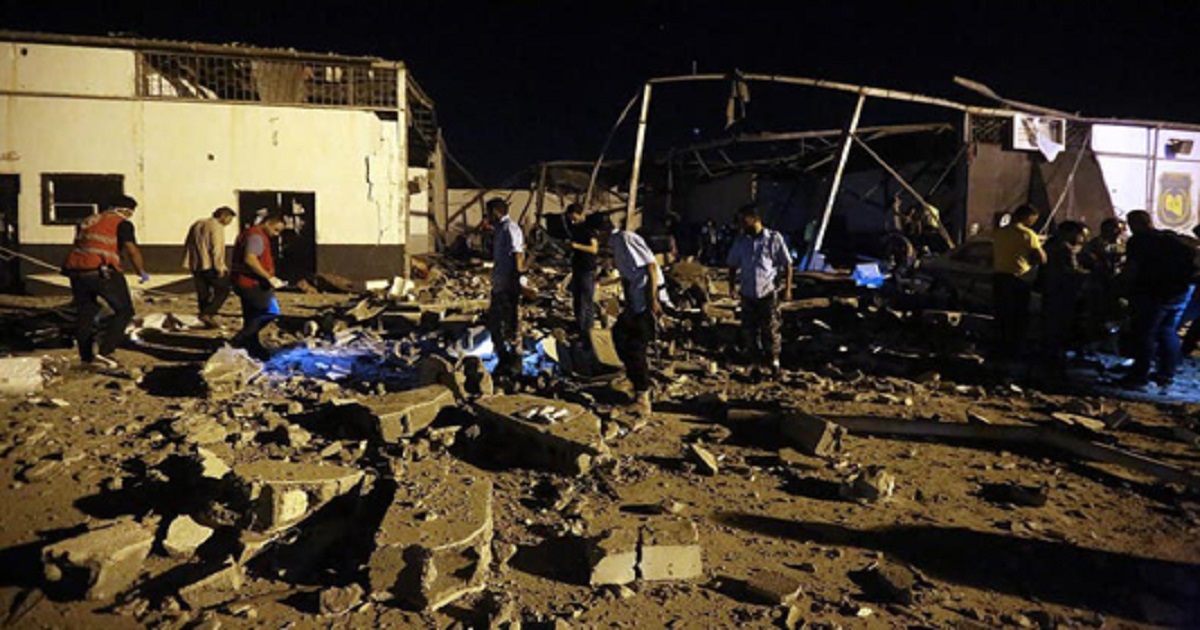 Six people, including a Bangladeshi national, were killed in an airstrike on a biscuit factory in Libya's capital Tripoli on Monday, said the Bangladeshi envoy there.
The Bangladeshi victim was identified as Abul Hasan alias Babulal, hailing from Rajshahi.
Bangladeshi Ambassador to Libya Sk Sekander Ali said they contacted the authorities of Al-Sunbulah Biscuit Factory in Wadi Al-Rabie area after the drone attack when they informed that the victims were sent to different hospitals.
After visiting different hospitals, Babulal was identified as the Bangladeshi national, he said, adding that 15 other Bangladeshis were found taking treatment at the hospitals.
The ambassador also said the condition of M Emon of Cumilla and Mohabbat Ali of Jhenaidah was critical and they were undergoing treatment at the intensive care unit of Tripoli Medical College.
Of the rest deceased, two are Libyan citizens while three of different African countries, he said.
Talking to UNB, ASM Ashraful Islam, labour counsellor of Bangladesh Embassy in Tripoli, earlier said one of the victims is Bangladesh national.
Earlier, The Associated Press reported that five Bangladeshis among seven were killed in the airstrike.
Malek Merset, a spokesman with the ministry, told the AP that the dead included five workers from Bangladesh, and two Libyan nationals.
The airstrike also wounded at least 33 workers, mostly from Niger and Bangladesh, who were taken to nearby hospitals for urgent treatment, Merset said.
Tripoli has been the scene of fighting since April between the self-styled Libyan National Army, led by Gen. Khalifa Hifter, and an array of militias loosely allied with the U.N.-supported but weak government which holds the capital.
The Tripoli-based health ministry said the airstrike took place in the capital's Wadi el-Rabie neighborhood, south of the city center where fighting has been raging for months.
Footage shared online showed wounded people with bandages and blood on their legs on stretchers before being taken by ambulances to hospitals.
Fighting for Tripoli has stalled in recent months, with both sides dug in and shelling one another along the city's southern reaches. The months of combat have killed hundreds of people and displaced thousands.