Road, Transport Act to be enforced anyhow, he says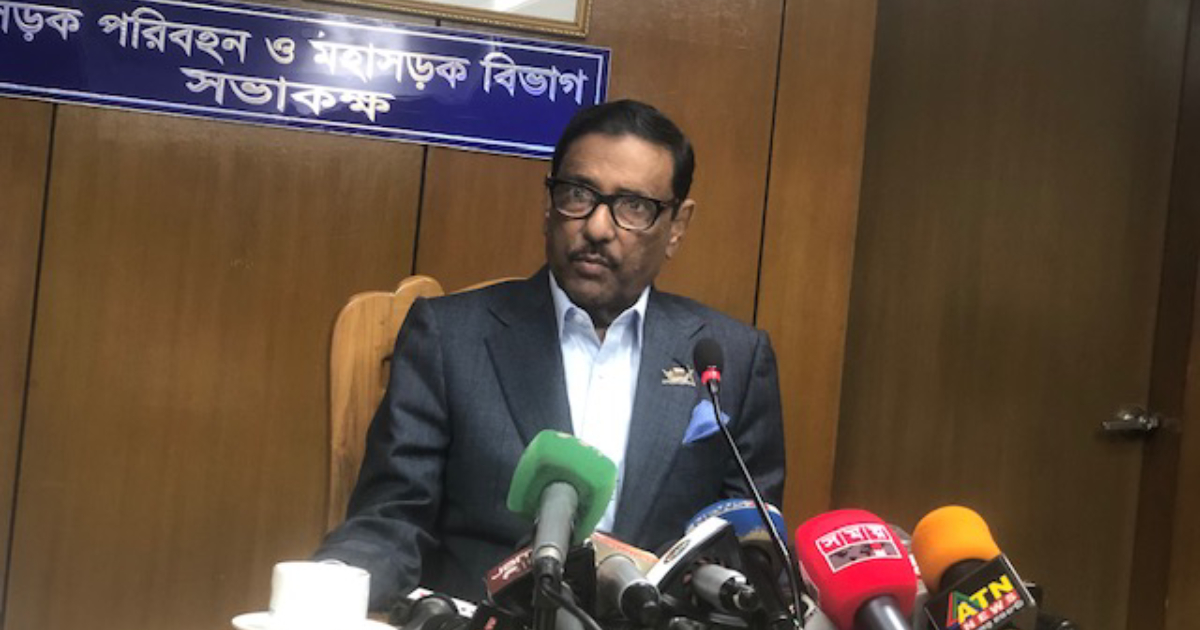 "There's no alternative to the implementation of the law for the sake of discipline and safety on roads. I urge all those concerned not to go for strike," he said.
Quader, also general secretary of Awami League, came up with the remarks at a press briefing at the secretariat.
The law, which came into effect on November 1, is now being enforced at the field level from yesterday (Sunday), he said adding that the work to formulate regulations will be completed within a few days.
A gazette was issued on Sunday incorporating the Road Transport Act-2018 into the schedule of the Mobile Court Act-2009, clearing the way for conducting mobile court drives, Quader said.
He reiterated that mobile courts will enforce the law from today (Monday).
Quader said the traffic department has taken necessary preparations to implement the law and it informed that the required software will be updated soon.
The law has been made stricter but not aimed at punishing people but making roads safer for all by reducing accidents, he added.
The vehicle owners were also brought under the new law, Quader said adding that there are scopes to take action against the accused.
Quader said he also urged educational institutions to raise public awareness about the law.
The authorities will have to remain vigilant to prevent the misuse of the law by law enforcers, he said adding that he has talked to the Home Minister and the Inspector General of Police so that no one could misuse the law.
When asked about the workers' preparation over the 'ongoing' strike, Quader said "We're looking into it."