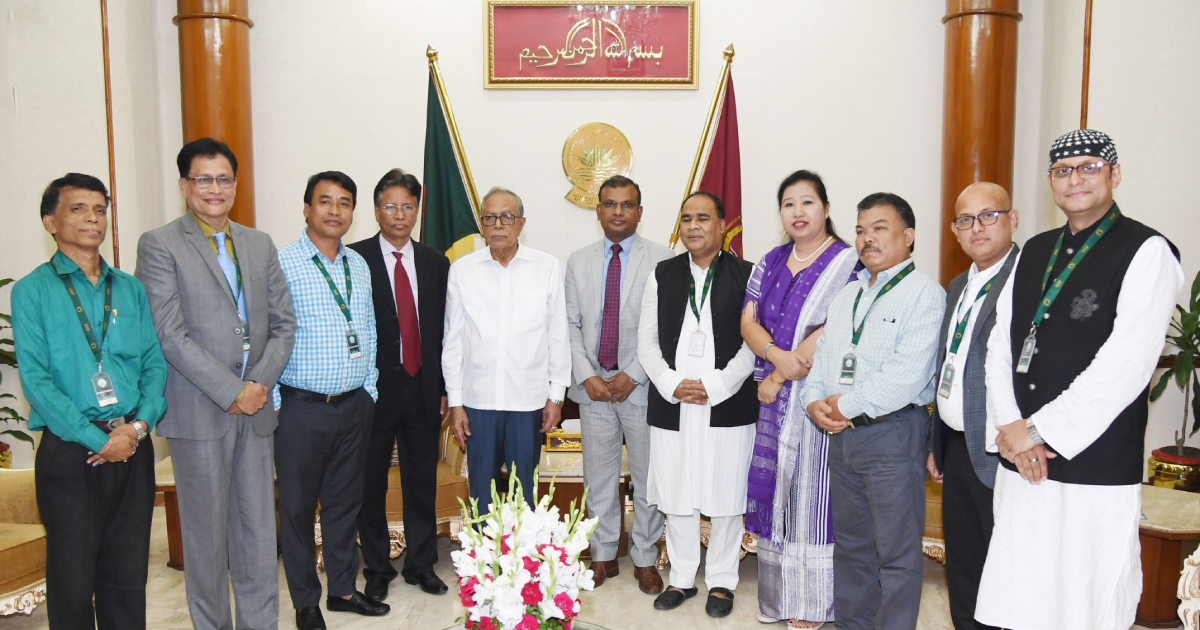 President Abdul Hamid on Monday called upon the trustees of Buddhist Religious Welfare Trust to focus on strengthening the communal harmony in the country from their respective positions.
President Hamid said this when a 10-member delegation of the trustees of the Trust met him at Bangabhaban.
The delegation apprised the President of various activities of the Trust.
"No religion supports militant activities, terrorism and bigotry. So you (trustees) will have to focus on strengthening communal harmony from your respective positions," President's Press Secretary Joynal Abedin quoted the President as saying.
Terming Bangladesh a unique example of communal harmony, Hamid said, "The people of all the religions live here peacefully and perform their religious rituals independently."
The delegation said that Buddhists will go abroad for pilgrimage from this year with support from the Trust.
President Hamid informed them that the Nepalese government during his recent visit to that country provided a plot where Bangladesh will construct a Buddhist Monastery.
The delegation apprised the President that they have also started taking preparations for the construction of the Monastery in Nepal.
They also presented a draft design of the Monastery to the President during the meeting.
Trustee Basanti Chakma (Member of Parliament), Vice Chairman of the trust Supta Voshon Barua and its secretary Joy Datta Barua were, among others, present during the meeting.
Secretary to the President Sampad Barua and Military Secretary to the President Major General S M Shamim-Uz-Zaman were also present.