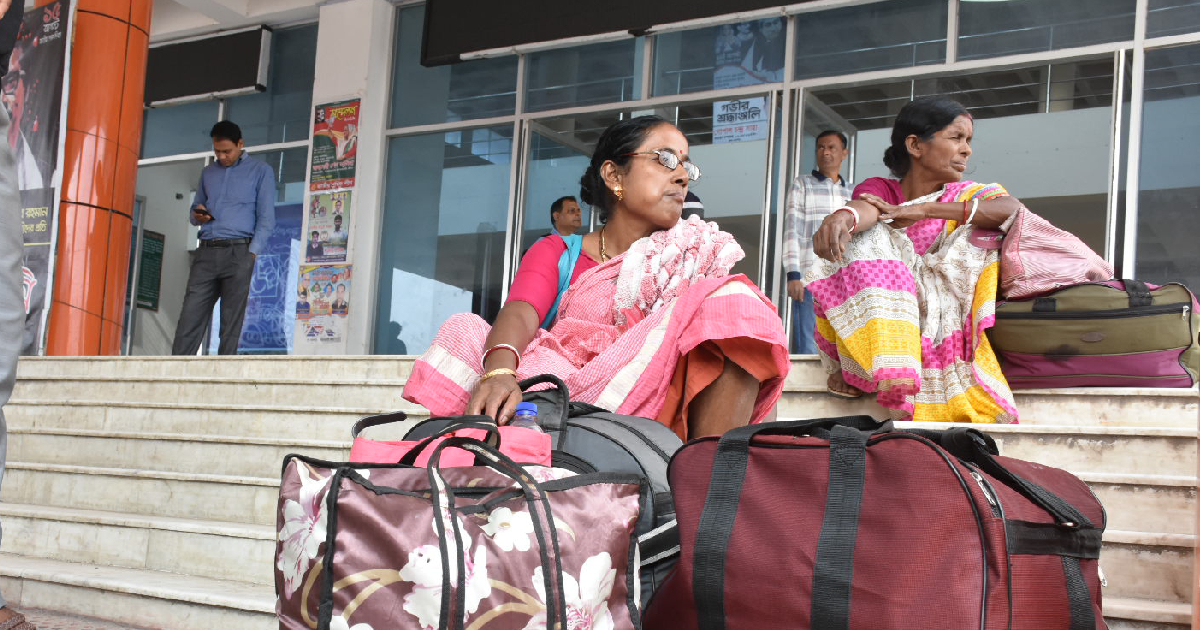 Bus workers continued their strike in a number of southern districts including Khulna and Satkhira for the 2nd consecutive day on Tuesday protesting against implementation of the Road Transport Act.
The much talked-about Act came into effect from November 1. The Road Transport and Bridges Ministry issued a notification in this regard on October 22.
In Khulna, bus movement remained suspended since morning, causing sufferings to commuters.
Although a few buses left the town on Monday but bus movement came to a complete halt today, said commuters.
Meanwhile, hundreds of commuters thronged Khulna Railway station for train tickets.
Mohamamd Nurul Islam, president of Khulna Motor Workers Union, said they are opposing the new act as it needs amendment.
President of Khulna Motor Workers' Union President Md Nurul Islam Baby said, "The workers will continue the strike until their demands are met."
Many people were forced to use alternative modes of vehicles to reach their destinations.
In Satkhira, bus services were unavailable on all routes like the previous day.
Bhomra land port C&F agents' association general secretary Mostafizur Rahman said export-import through the landport is being hampered due to the strike.
"Around 1000 trucks used to carry goods at the landport everyday which has now declined to 200, causing sufferings to traders," he said.
The leaders of Motor Workers Union demanded amendment to the Act.
The 'Road Transport Bill-2018′ was passed in parliament on Sept 19 last year with provision for maximum five years' jail for any death or serious injury caused by reckless driving.