81.5 tonnes brought in from Karachi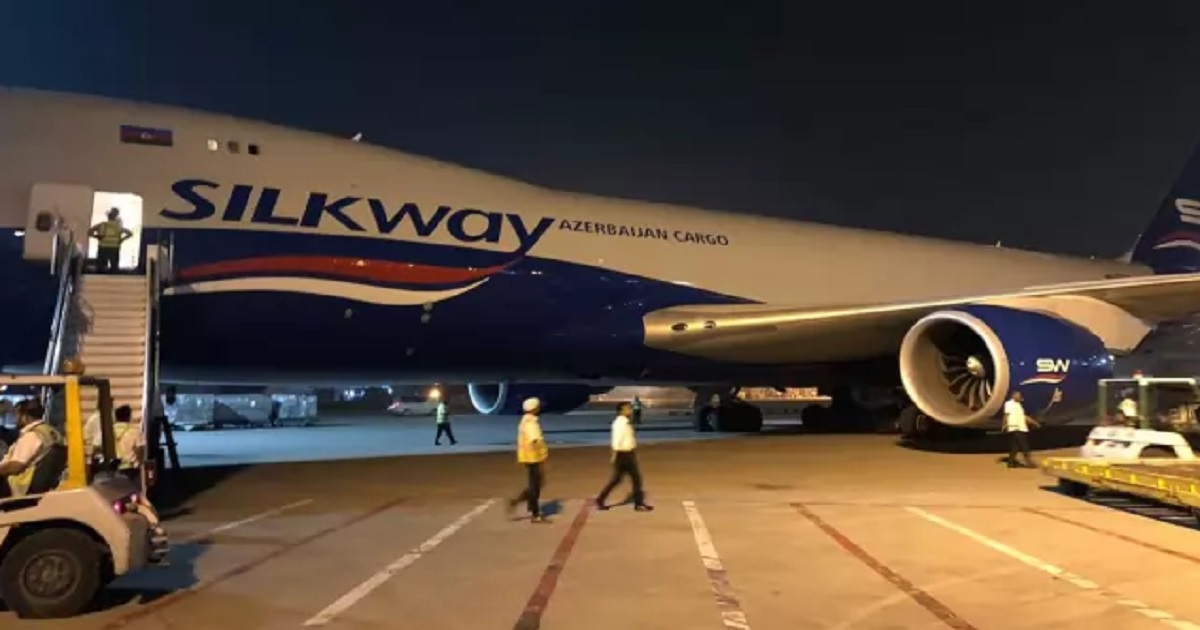 A cargo aircraft carrying imported onion from Pakistan arrived here on Wednesday evening.
The aircraft of Silk Way Airlines, Azerbaijani private cargo airline, landed at Hazrat Shahjalal International Airport around 7:15pm, said Airport Civil Aviation Director (Security) Group Captain AHM Towhid-Ul Ahsan.
It was learnt that a private importer brought 81.5 tonnes of onion from Karachi by the cargo aircraft.
Another aircraft of Saudi Airlines carrying onion from Egypt is scheduled to land at the airport in the early hours of Thursday.
On Tuesday, Commerce Minister Tipu Munshi said a total of 50,000 metric tonnes of onion are being imported by air to cool down the overheated onion market.
The price of onion, a common ingredient in Bangladeshi kitchens, started soaring in the country after India banned its export on September 29 last with immediate effect till further order for what it said of improving domestic availability.
It kept surging despite various steps taken by the government, including conducting mobile court drives against traders who were selling onion at higher price as well as the sale of the cooking ingredient by the state-owned Trading Corporation of Bangladesh (TCB) at a cheaper price.
The Commerce Ministry on October 28 said the market would cool down after the arrival of onion consignments from Egypt and Turkey but there was no sign of any fall in the price.
The price reached as high as Tk 260 per kg at the retail market on November 16.
The onion price started falling on November 17 after the Prime Minister on November 16 said the government took initiatives to import onion through cargo planes to bring down the price and the local variety started arriving in the market.
It was selling at Tk 150-170 per kg at kitchen markets in the capital on Wednesday.