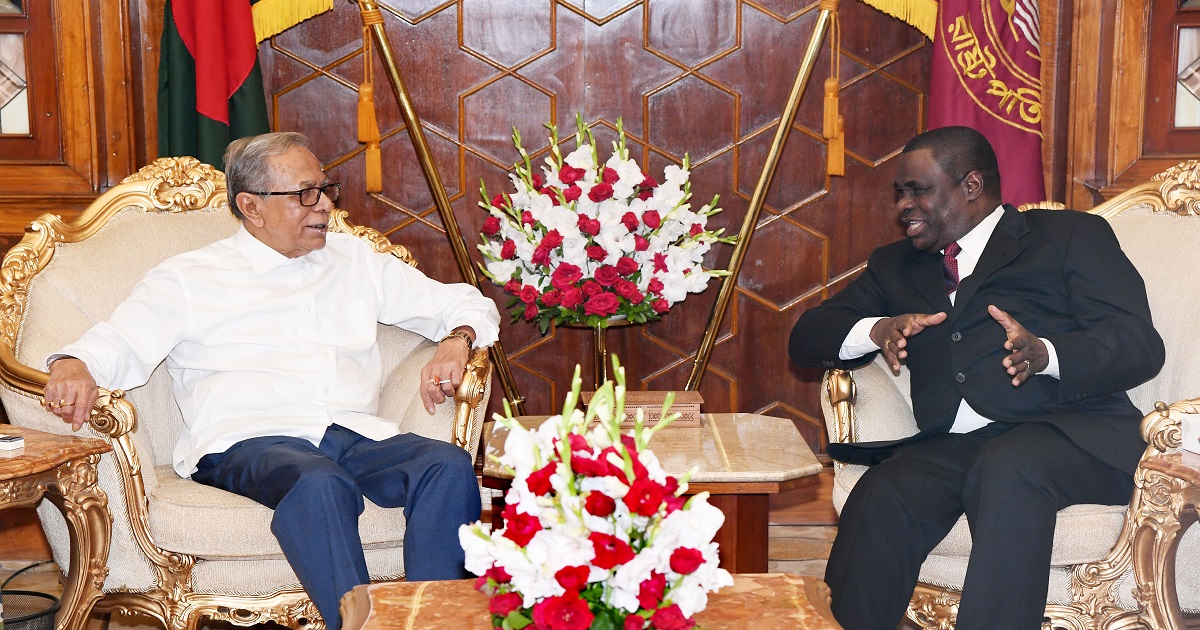 Outgoing Ivory Coast Ambassador to Bangladesh Sainy Tiemele made his farewell call on President M Abdul Hamid at Bangabhaban on Wednesday afternoon.
President's Press Secretary Joynal Abedin briefed reporters after the meeting.
Thanking the envoy for his successful completion of the tenure in Bangladesh, the President said Bangladesh always gives priority to maintaining good bilateral relations with all.
During the meeting, the President also highlighted Bangladesh's foreign policy "Friendship to all, malice to none" adopted by Father of the Nation Bangabandhu Sheikh Mujibur Rahman.
Like different other countries of the world, Bangladesh is playing a very significant role in the United Nations Peacekeeping Missions, including in Ivory Coast, with outstanding performance, he said.
"Bangladeshi peacekeepers are always ready to establish peace in the trouble-prone areas across the world. And their performance is also widely acclaimed by the international community," Abdul Hamid added.
He hoped that the ties between the two countries would be stronger in the days to come.
Expressing his gratitude to the President and the Bangladesh government for their heartfelt cooperation, the ambassador said Ivory Coast is always keen to enhance the bilateral relations with Bangladesh.
He lauded the ongoing socio-economic development of Bangladesh and hoped that the relations between the two countries would strengthen in the future.
Secretaries concerned to the President's office and high officials of foreign ministry were present there.