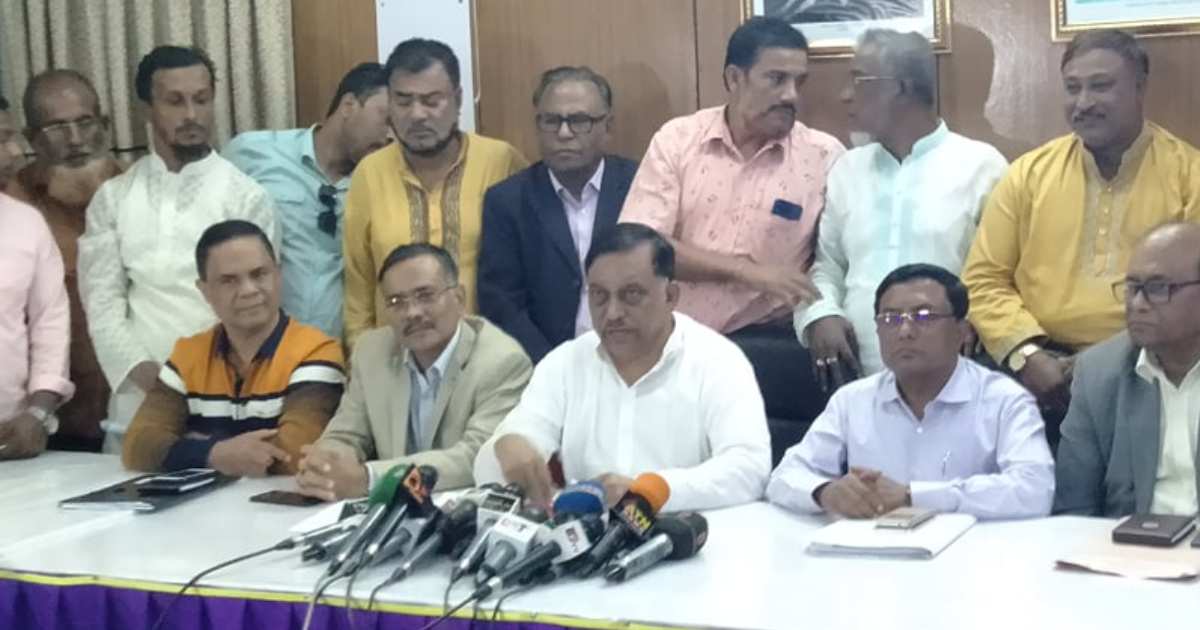 Agitating transport owners and workers withdrew their strike early Thursday after the government assured them of considering their reasonable demands.
Home Minister Asaduzzaman Khan Kamal made the announcement while talking to reporters in the early hours of the day after a meeting with leaders of Bangladesh Truck, Covered-van Goods Transport Owners-Workers Oikya Parishad at his Dhanmondi residence.
"We're considering their nine-point demands. Responding to their first demand, drivers will be allowed to use their current driving licenses until June 30 next year," said the minister. "But from then on, they'll have to use right licences, e.g. none will be allowed to drive heavy vehicles with light vehicle driving licence."
The authorities will also consider other demands, he said, adding that the Road Transport and Bridges Ministry will be informed about the matter.
The Oikya Parishad went on a work abstention across the country for an indefinite period protesting against implementation of the Road Transport Act, causing sufferings to passengers and dealing a heavy blow to traders.
They announced that they would abstain from work across the country from 6am on Wednesday to press home their demands, including bringing changes to the new law.
Home Minister Asaduzzaman met the Parishad leaders at 9pm on Wednesday. The meeting ended at midnight.
Convener of the Oikkya Parishad Rustam Ali Khan, Joint Convener Hazi Mugbul Ahmed, President and Member Secretary and Bangladesh Inter-district Truck Drivers' Union Tajul Islam Taju, President of Bangladesh Truck-Covered Van Owners Association Mohammad Tofazzal Hossain Majumdar, Roads and Highways Division Secretary Nazrul Islam and official concerned of Bangladesh Road Transport Authority, among others, were present at the meeting.