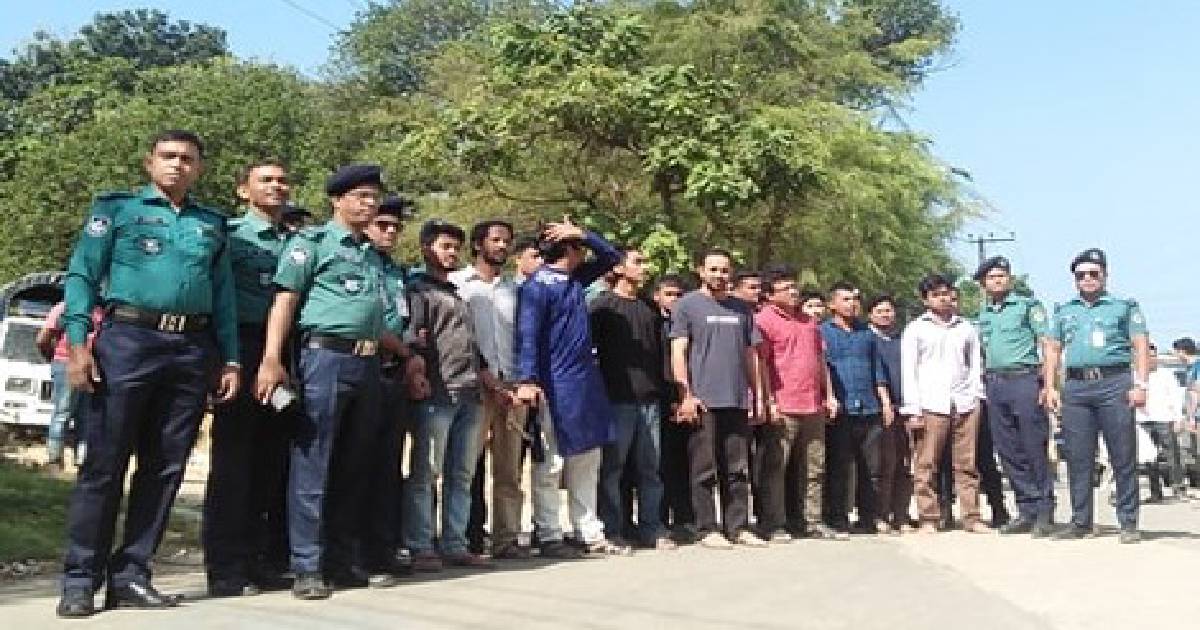 Police said they arrested 15 militants, including the top leader of banned group Hizb ut-Tahrir, from Chandgaon and Bayejid areas of the port city on early Saturday.
The arrestees are Hizb ut-Tahrir regional commander Ershadul Alam, its members – Nazmul, Lokman, Mahfuz, Imtiaz, Karim, Abdullah Monayem, Kamrul Hassan, Azimuddin, Ariful Islam, Rafi, Azimul Huda, Nasir, Mostafa Akbar Chowdhury and Alauddin.
Police arrested 13 of them from the residential area at Chandgaon while they were holding a clandestine meeting. Two others were arrested from Bayezid area.
The drives were conducted between Friday night and early Saturday, said Md Abdur Rauf, Additional Deputy Commissioner (South) of Chattogram Metropolitan Police (CMP).
Police seized several laptops, mobile phones, jihadi books and leaflets from their possession, the ADC added.
He said that Ershadul was a teacher at a private English medium school.