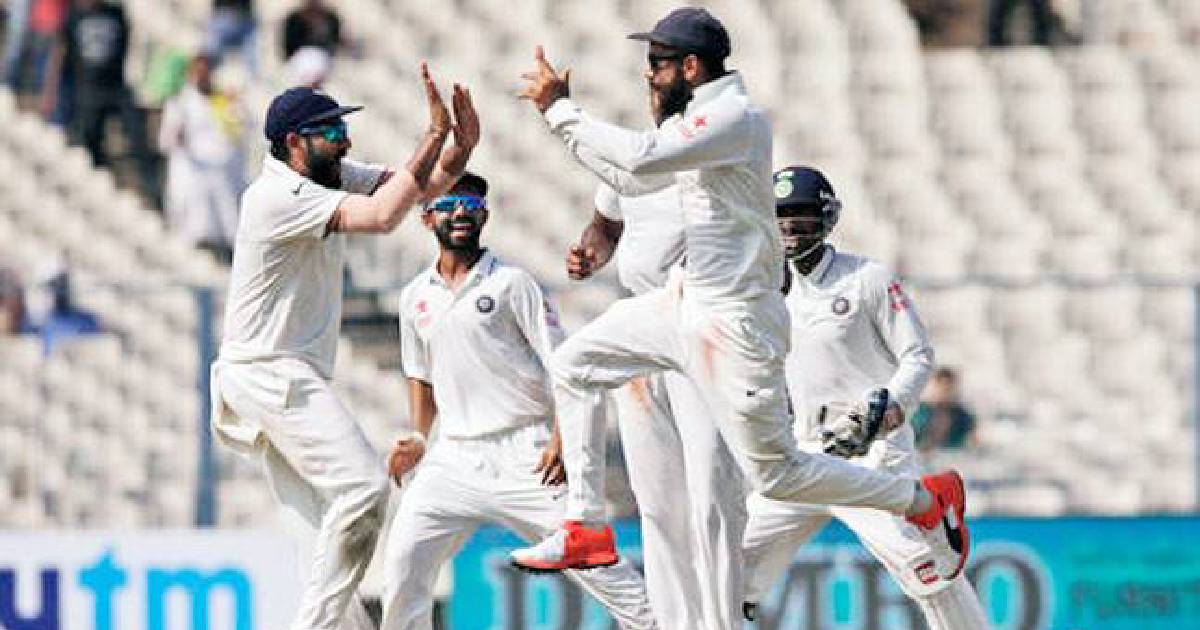 India have resumed batting on day-2 of Kolkata Test aiming to extend the lead to a big one. The hosts already secured a lead of 68 runs on day-1 when they ended the day at 174 for three in 46 overs.
At the end of day-1, Virat Kohli and Ajinkya Rahane were batting at 59 and 23. Ebadat Hossain bagged two wickets conceding 61 runs.
Earlier, Bangladesh tumbled for 106/10 in the first innings of the game only in 30.3 overs. None of the Bangladeshi batsmen showed any resistance against the aspirant pace-attack of India.
Ishant Sharma bagged five wickets conceding only 22 runs in 12 overs while UmeshYadav took three wickets and Mohammad Shami scalped two wickets.
Bangladesh had to make two concussion substitutes as Liton Das and NayeemHasan were struck on the head off Shami. To replace them, Bangladesh fielded MehidyHasanMiraz and Taijul Islam as concussion substitutes.
Bangladesh's decision to bat first after winning the toss came under the scrutiny as the Tigers failed once again to rule over the Indian bowling attack.
However, Bangladesh coach Russell Domingo has backed this decision saying they didn't come here to serve the balls to India.
"It was a terrible day for Bangladesh. We haven't come here to serve up India. I know everyone was hoping Bangladesh would bowl first so that India get 450 runs. We think the best way to try to win the match was to bat first. You will bat first 99 per cent when you come to play in the subcontinent. We have no regret for our decision to bat first," Domingo told the media in the press conference following the day's play.