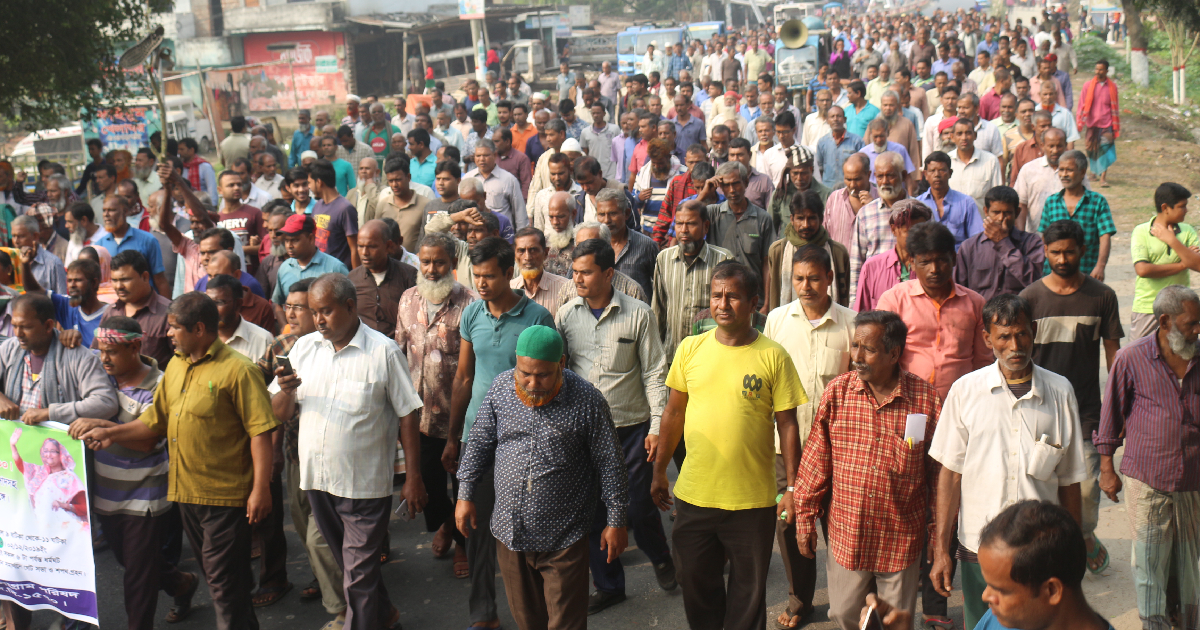 Workers of Rajshahi Jute Mill blocked the Rajshahi-Natore Highway in Katakhali on the outskirt of the city on Monday to force the authorities to accede to their 11-point demand.
Zillur Rahman, officer-in-charge of Katakhali Police Station, said workers came out on the road around 10am but withdrew after a while and went back in front of the factory gate.
The situation is under control, the OC added.
"Our demands include implementation of the national wage commission, cancellation of public-private partnership and gratuities payment of retired workers and staff of the factory," said Jillur Rahman, president of Rajshahi Jute Mill CBA Sangram Parishad.
The organisation's General Secretary Shamim Hossain, Treasurer Mostak Hossain, and Vice-President Abdul Alim took part in the protest with hundreds of workers and staff.