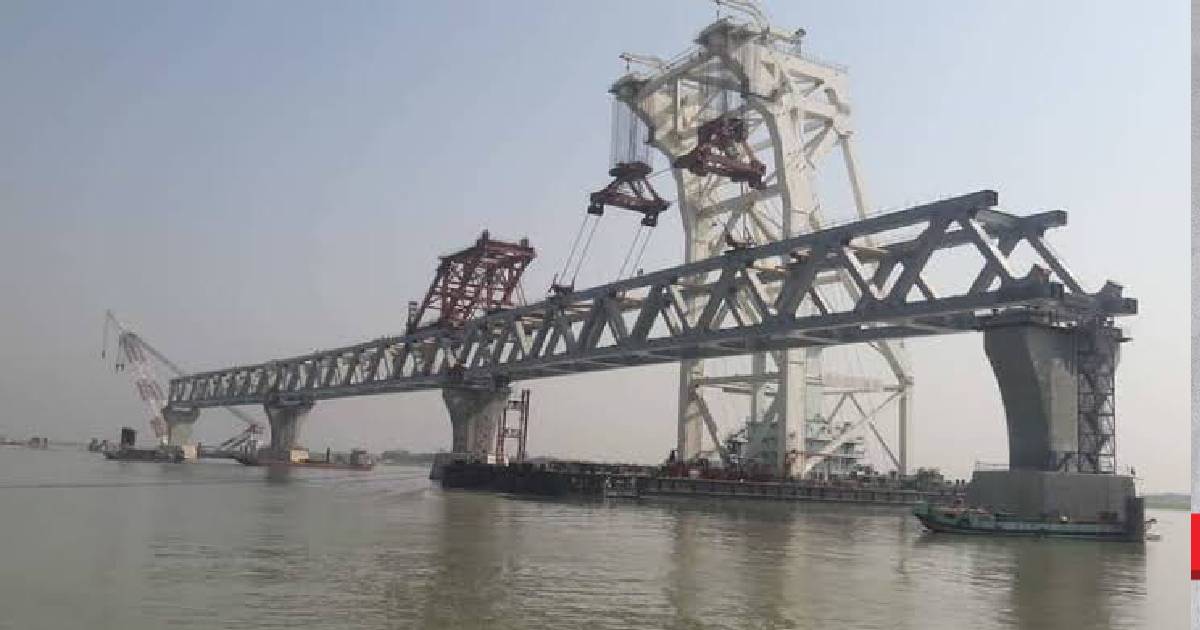 The 17th span of the much-hyped Padma Bridge was installed on Tuesday afternoon, making 2.55 km of the bridge out of 6.15-km visible.
The installation work of the 17th span (4-D) started at 10 am and was successfully installed on pillar number 28 and 29 around 2:15 pm.
Earlier it was carried near the pillars from the yard at Mawa point.
The installation of the span was delayed due to navigability problem but it was resolved by dredging work.
Besides, the 18th span of the bridge is scheduled to be installed on December 4 or 5 on the 17 and 18 pillars and the authorities concerned are thinking of installing the next span on the 21 and 22 no pillar on any day of December as well.
Meanwhile, two other spans have already reached Mongla port on November 19 and those are scheduled to bring at Mawa within 4-5 days.
Work on the country's largest bridge till date started in December 2015. The structure started becoming visible with the installation of 150-metre span on pillars 37 and 38 on October 30, 2017.
The 6.15-kilometre bridge will have 41 spans, each 150 metres long.
Road Transport and Bridges Minister ObaidulQuader on October 17, said the construction work on the Padma Bridge will be completed by June, 2021.