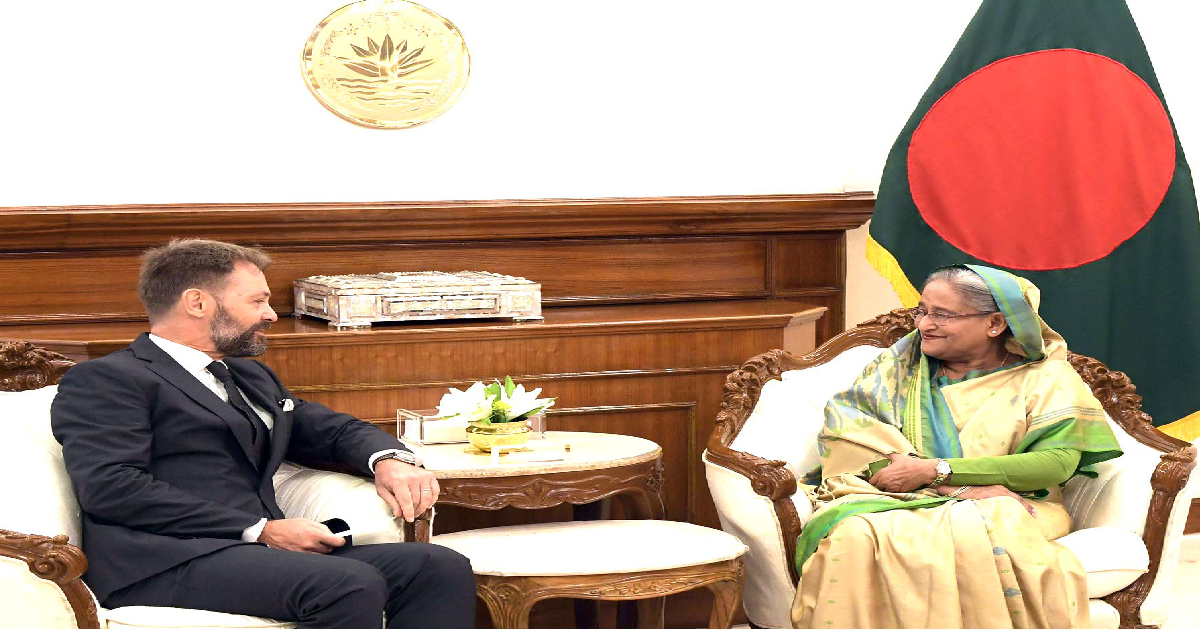 France is interested to cooperate with Bangladesh in launching Bangabandhu Satellite-2 into space, said newly-appointed French Ambassador to Bangladesh Jean-Marin Schuh on Wednesday.
Jean-Marin Schuh said this when he met Prime Minister Sheikh Hasina at her office.
He also said France will also continue its support to Bangladesh over Rohingya issue.
PM's Press Secretary Ihsanul Karim briefed reporters after the meeting.
Mentioning that France has a policy for sustainable energy, Schuh said his country is interested to strengthen cooperation with Bangladesh over energy and water sectors in addition to deepening economic ties.
He highly praised Bangladesh for enhancing its capacity over disaster management.
In this context, the Prime Minister said some 22 lakh coastal people were evaluated from their houses during the recent cyclone Bulbul.
She said Bangladesh formed the Climate Change Trust Fund to combat the adversities of the climate change and her government is working for enhanced afforestation in the country.
Sheikh Hasina said the government has been making village-centric development, and 94 percent people of the country have already been brought under electricity coverage.
Mentioning that Bangladesh shares a historic relation with France, the Prime Minister assured the new French envoy of all-out support to him during his tenure in Dhaka.
PM's Principal Secretary Md Nojibur Rahman was present on the occasion.