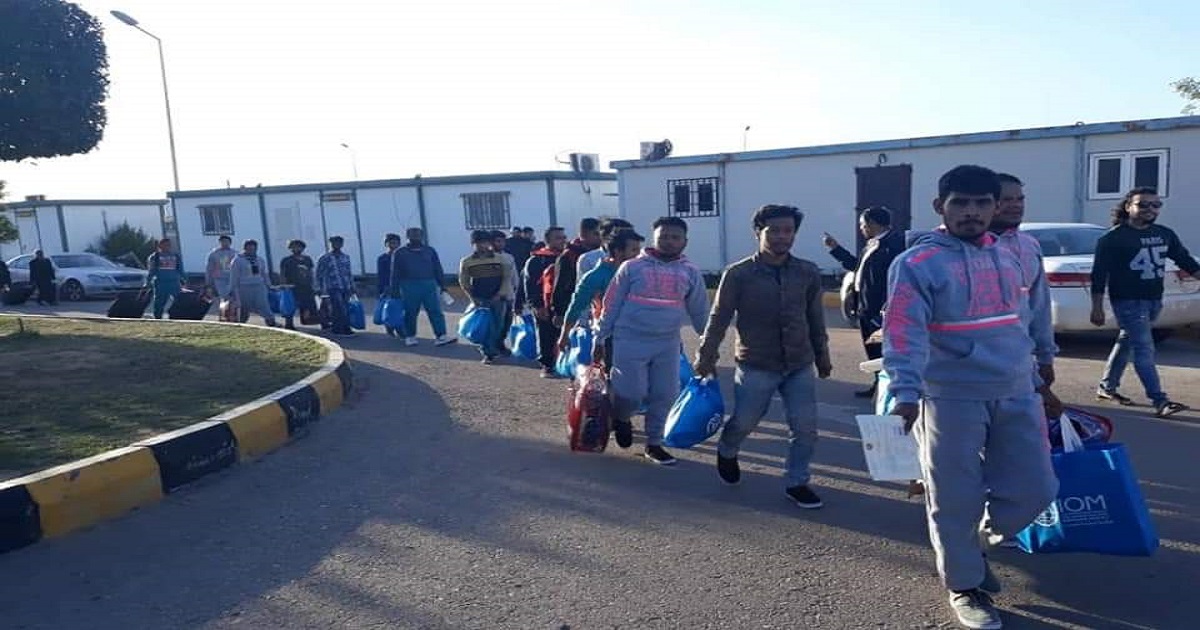 The government brought back 152 Bangladeshis and the bodies of three workers from war-torn Libya on Thursday.
A chartered flight carrying the workers landed at Hazrat Shahjalal International Airport around 10:30am, said Tanvir Hossain, assistant director of Expatriate Welfare Desk at the airport.
The bodies of three Bangladeshi workers also arrived on the same flight, said Shariful Hasan, chief of Brac Migration Programme.
Details about the deceased could not be known immediately.
A chartered flight was arranged for the workers with the assistance of the International Organization for Migration (IOM) under the supervision of the governments of Libya and Bangladesh, said the Bangladesh Embassy in Libya.
The flight left Misrata International Airport on Wednesday.
Bangladeshis rescued from the Mediterranean and some of those severely injured in airstrikes in Tripoli were also among this batch of returnees.
An air strike in Tripoli on November 18 had killed six people, including a Bangladeshi, according to the envoy there.
The Bangladeshi victim was identified as Abul Hasan alias Babulal, hailing from Rajshahi.